KDE'nin Kasım 2020 Uygulama Güncellemesi
---
Although you may only notice the big releases, KDE contributors are at work all the time. KDE app developers are no exception and every month we compile the progress they make into release announcements like the one you are reading right now.
To avoid making these announcements too long, we pick a handful of changes to talk about, but there are many more and all are important. Every change, big and small, fixes bugs, improves usability, adds features and just makes using KDE apps better in general for you.
Read on to discover what is coming you way this November:
New releases
Krita 4.4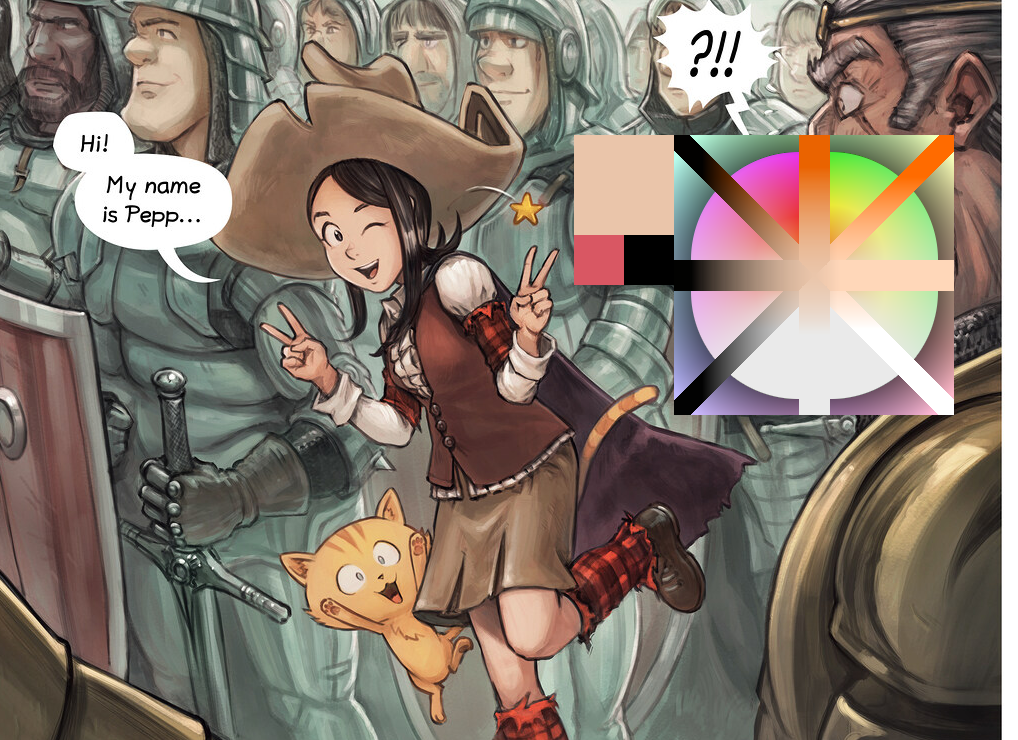 KDE's painting app Krita got a major new release versioned 4.4.
Some of the nifty features that come with this version include: brushes which can use a combination of the new lightness parameter with the mix parameter and use the texture strength parameter to mix gradient mapped brush tips and textures; the SeExpr language that lets you code your own fill layers; and new fill layer methods, such as a multigrid fill layer that generates (among other things) Penrose tilings, Quasicrystal structures, transformations for the pattern fill and a new fill layer option for filling the whole screen with dots, squares, lines, waves and more.
Krita is available in your Linux distro repositories, as a Snap or Flatpak package, as an AppImage download, and also in the Windows and Steam stores.
Partition Manager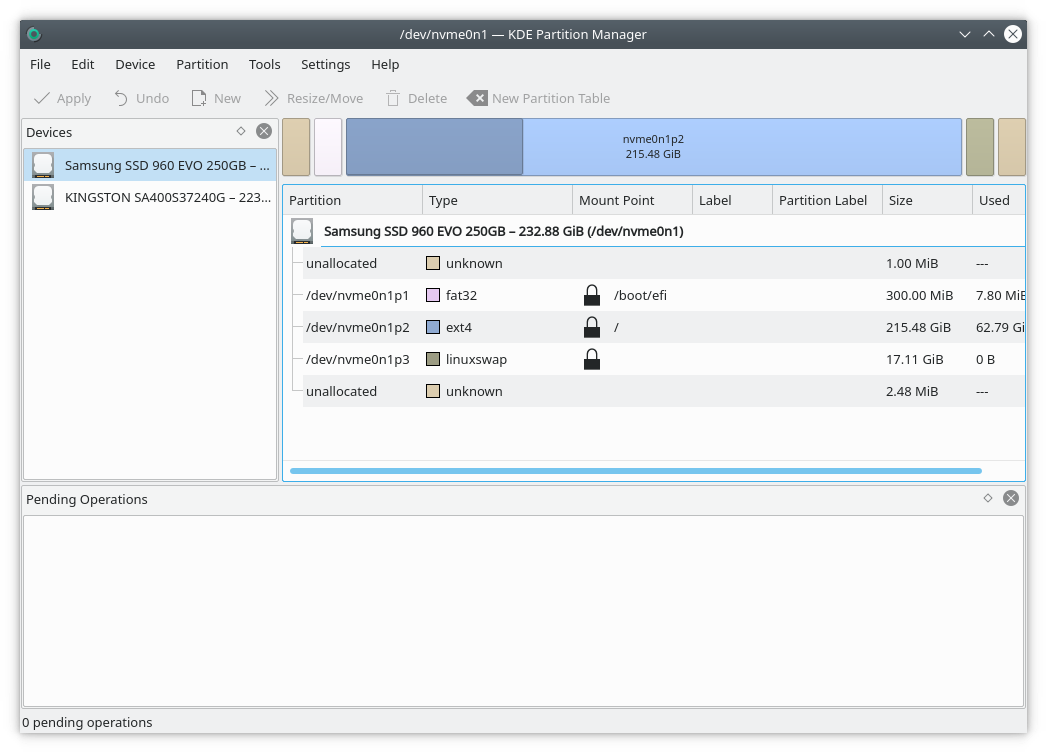 KDE's disk partitioning tool Partition Manager released version 4.2. This version provides improved support for partitions with unknown file systems and mount points, and /etc/fstab handling.
Partition Manager is available for your Linux distro. It is also the basis for the partition manager in the popular Calamares installer used by many Linux distros.
RKWard 0.7.2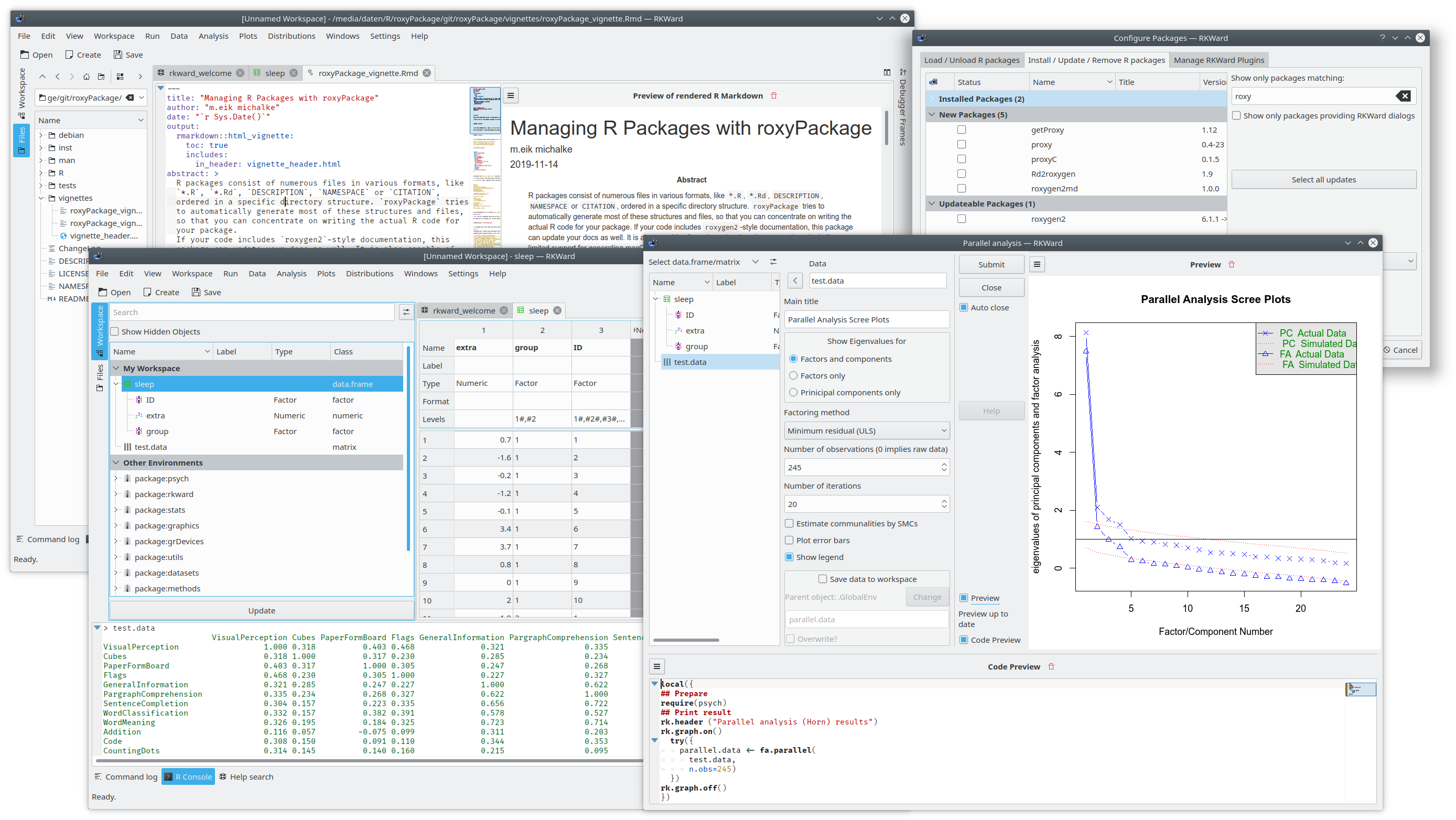 RKWard is an easy-to-use and extensible IDE/GUI for R, the programming language and free software environment for statistical computing and graphics. This month's 0.7.2 release adds a bunch of new features to our IDE:
Script preview keeps vertical scroll position when updating
Add function rk.home() for retrieving application paths, similar to R.home()
Uygulama dilini değiştirmek için menü seçeneği ekleyin
Libintl'e doğrudan bağımlılığı kaldırın
Add "Check installation" wizard to test for several common basic installation issues all in one place
Add rkward internal package location to end of library search path, to make it accessible to help.search()
Desteklenen herhangi bir dosya türünü doğrudan açmak için menü işlemi ekleyin
< text > elements in plugins may now also contain clickable links, including rkward://-scheme links
0.7.1 sürümündeki yeni kod ipucu özellikleri artık konsolda da mevcut
Unix sistemlerde, RKWard artık kurulum olmadan çalıştırılabilir
Kate addons are now supported within RKWard. Initially, search-in-files, snippets, and projects are loaded by default
Python geliştirme betikleri python3'e taşındı.
You can install RKWard on Mac, Windows and for your Linux distro.
Hata düzeltmeleri
Konversation 1.7.7
Konversation, KDE's app for chatting on IRC, had a bugfix release. A new feature also adds support for SVG nick icons and, for the goths out there, adds a dark variant of the default nick icon theme.
KRename 5.0.1
KRename is a tool that lets you rename multiples files at the same time. KRename is releasing a bugfix version this month and developers fixed escapes in filenames with special characters, squashed a bug that closed the app if the progress dialog was closed and made icons look sharp on HiDPI monitors.
Incoming
Some new apps arrived in playground where we work on them before they are ready for release:
Arkade, Kirigami'de geliştirilmiş, hem masaüstünüzde hem de cep telefonlarında çalışacak bir Arcade oyunları koleksiyonudur.
KGeoTag bir fotoğraf coğrafi etiketleme programıdır.
Neochat, Matrix sohbet protokolü için parlak bir çapraz platform anlık mesajlaşma uygulamasıdır. Kirigami ile uygulanan bir Spectral çatalı ve şu anda geliştiriciler Windows, Android ve Linux için bağlantı noktaları üzerinde çalışıyor.
apps.kde.org duyurusu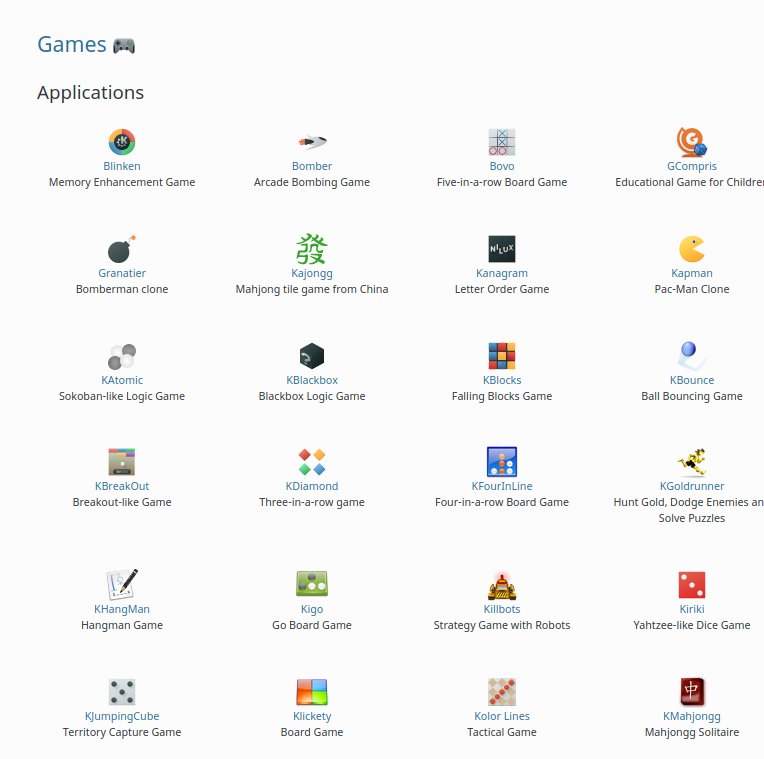 apps.kde.org KDE'nin uygulamalarını listelemek ve bunlara göz atmak için yeni bir yuva Sitenin arkasındaki kod güncellendi ve artık diğer dillerde gezinmeyi kolaylaştırıyor.
Sürüm 20.08.3
Some of our projects release on their own timescale and some get released en-masse. The 20.08.3 bundle of projects was released today with dozens of bugfixes and will be available through app stores and distros soon. See the 20.08.3 releases page for details.
Some of the fixes in today's releases:
Akbakış artık küçük resim görünümünü daha yeni Qt sürümlerinde yanlışlıkla ayrı bir pencere olarak göstermiyor
KDEConnect ile SMS gönderme geri yüklendi
Açıklamalarda metin seçerken olası bir Okular çökmesi düzeltildi
20.08 sürüm notları • Paket indirme wiki sayfası • 20.08.3 kaynak bilgi sayfası • 20.08.3 tam değişiklik günlüğü
Contributing
If you would like to help, get involved! We are a friendly and accepting community and we need developers, writers, translators, artists, documenters, testers and evangelists. You can also visit our welcome chat channel and talk live to active KDE contributors.
Another way to help KDE is by donating to KDE and helping the Community keep things running.