KDE for folk på tur
Reis verda rundt med KDE-program.
KDE Itinerary
KDE Itinerary is a digital travel assistant that protects your privacy. It makes collecting all the information about your travel inside a single application easy and straightforward. KDE Itinerary is available for Plasma Mobile and Android.
Store your reservations
Store all the information about your reservations in Itinerary. This includes QR-codes, check-in times, arrivial times, real-time delays, seat reservations, coach layout, and more.
Itinerary supports train, bus and flight bookings, as well as hotel, restaurant, event and rental car reservations. Traveling in a group? Not a problem, Itinerary supports multi-traveler bookings.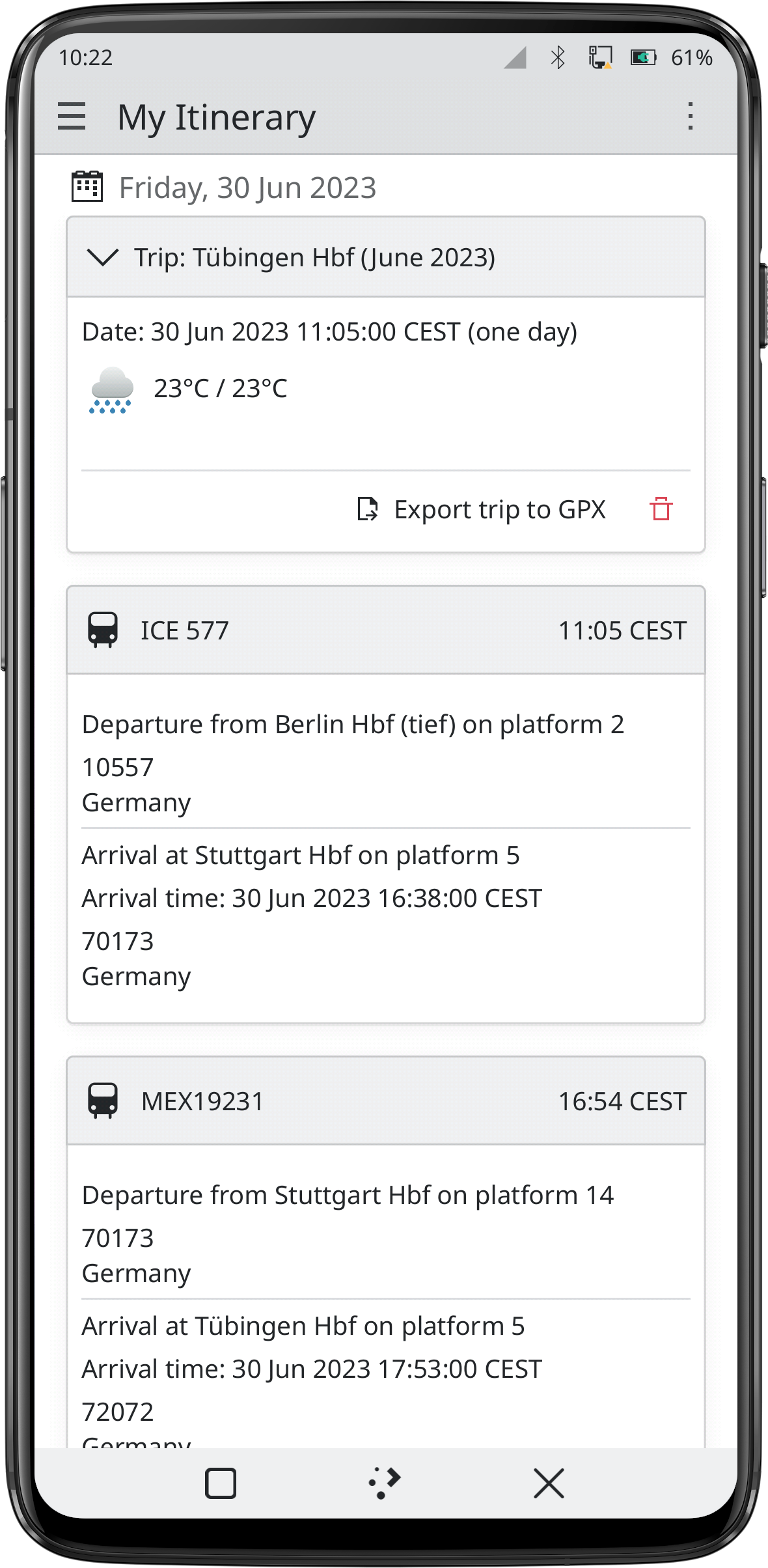 Local first
Itinerary automatically extracts booking data from various input formats. It's all performed locally on your device and your data is not sent to any remote servers.
This works best when using KMail to extract tickets from your email and then KDE Connect to transfer tickets to your phone. This also works great with Nextcloud Mail and DavDroid to sync your tickets from Nextcloud.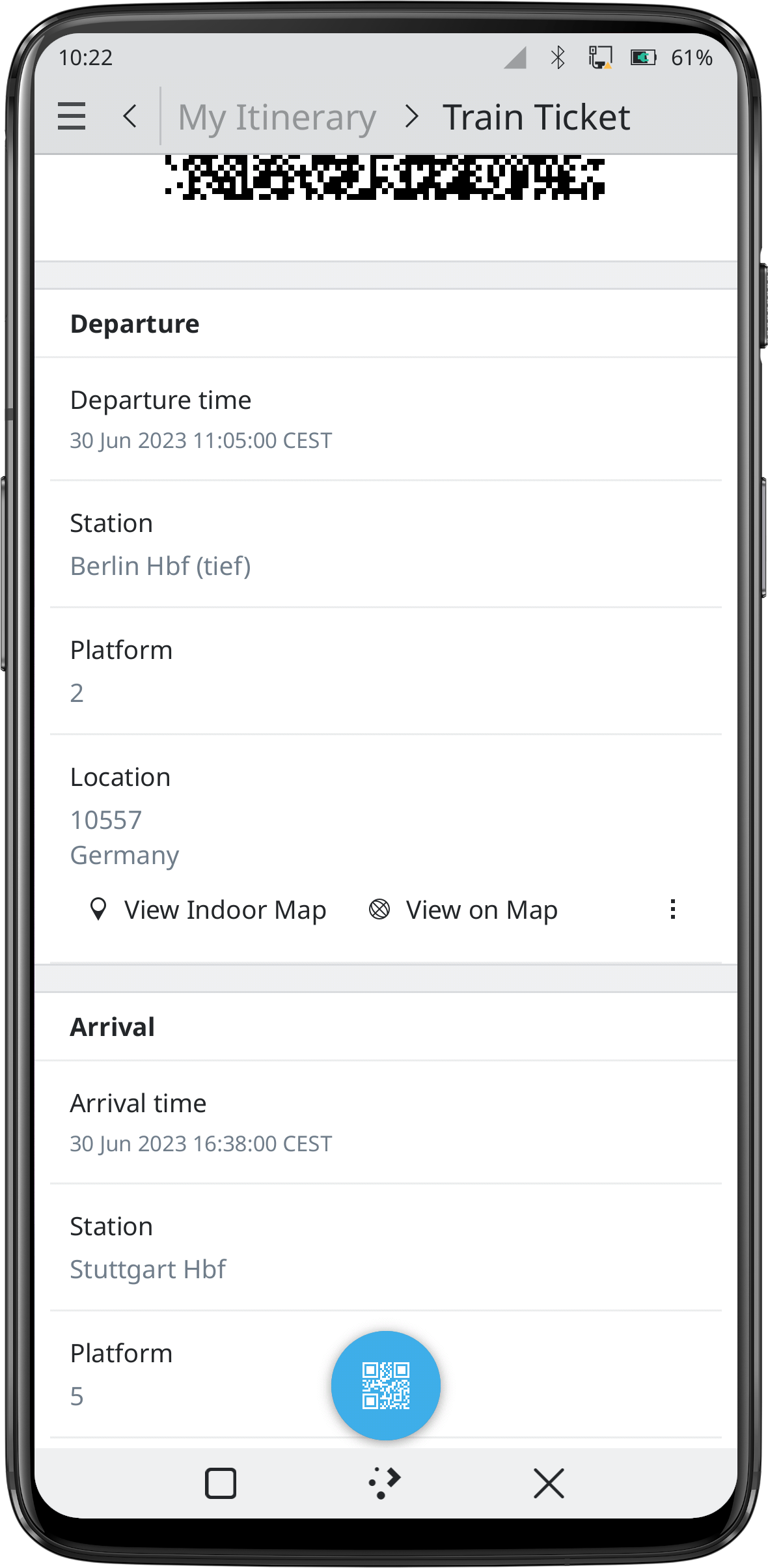 Add your connections
Aside from finding reservations automatically in your email, Itinerary lets you add train trips manually to your journey, find alternative connections if your train is cancelled, or, for some providers, import your train trip directly from your reservation number.
Find your way
Powered by OpenStreetMap, the indoor map at train stations or airports can be a life saver. Use Itinerary to locate your platform is, and, if you have seat reservation and the train layout is available, it can even show you exactly which platform section is best for you.
The indoor map also shows you which shops and resturantes are currently open, which elevator is broken (yet again!), where the toilets are and where the correct exit is.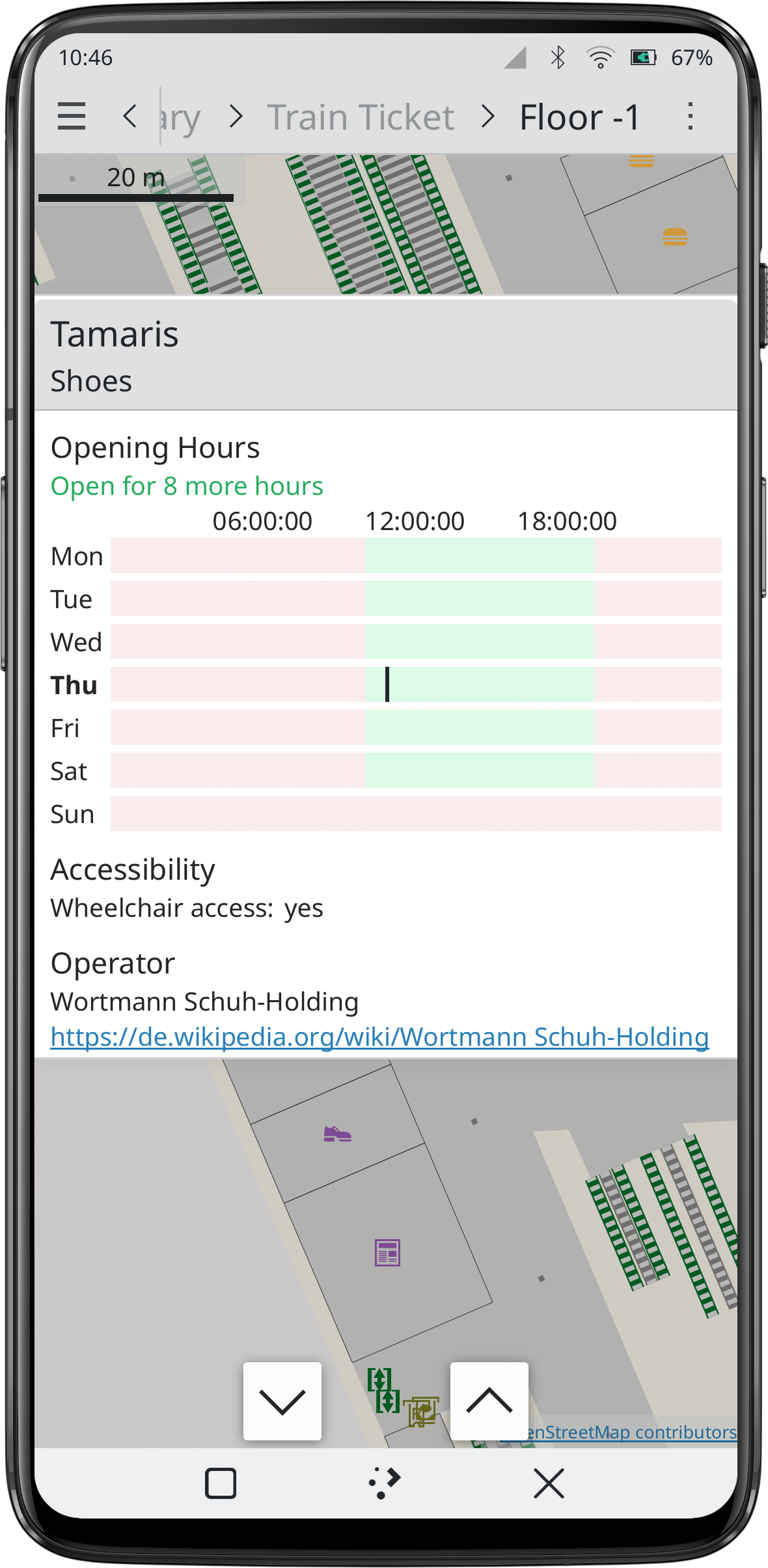 Real time
It is rare that a train or bus depart or arrive on time. Itinerary keeps you updated when delays are announced.
On supported train and long distance buses, Itinerary will also use the onboard APIs to fetch the current live status of the vehicle and keep you updated on your current position and any announcements.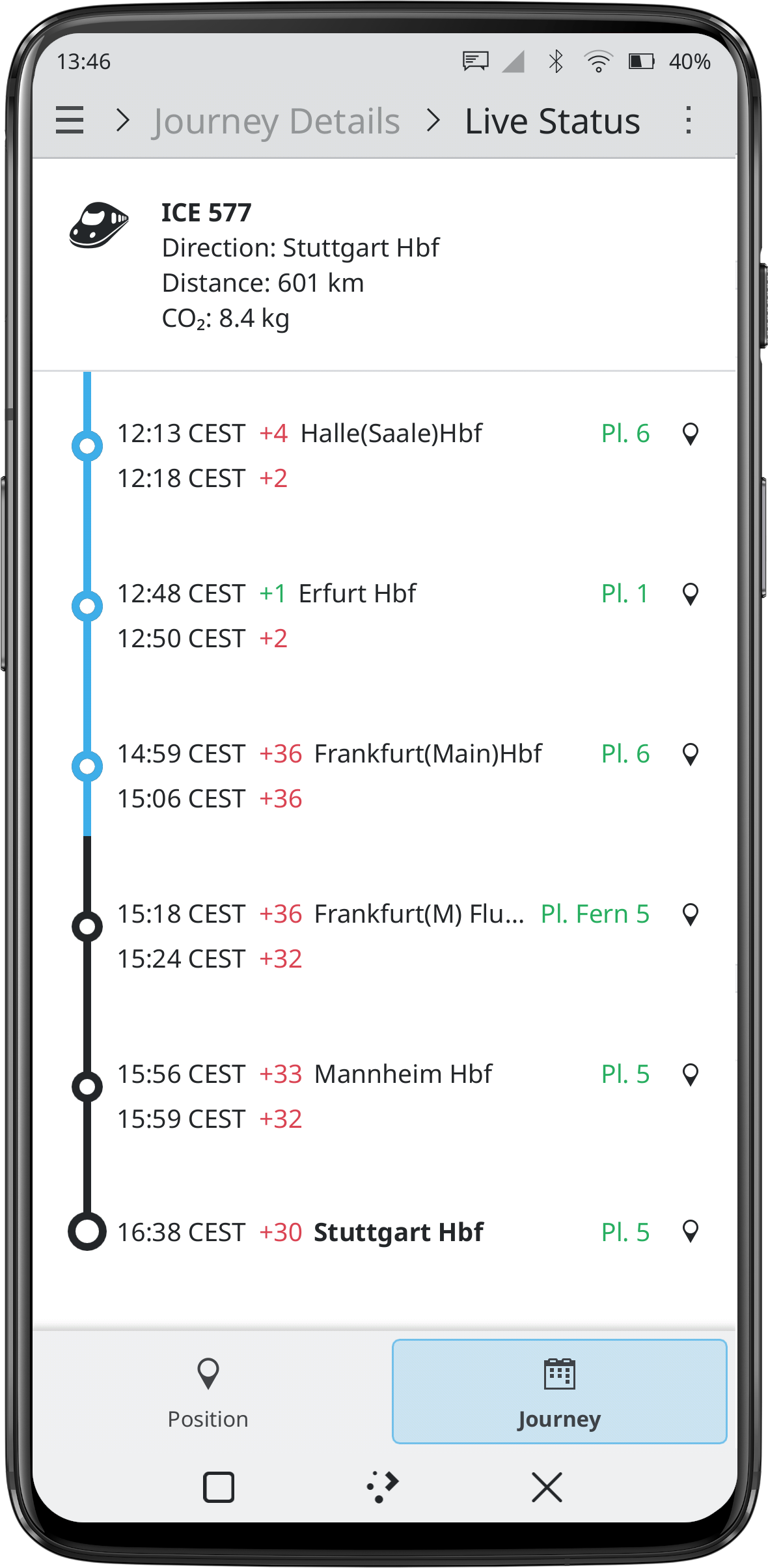 Arianna
Arianna is an excellent ebook reader that lets you read your favorite books while traveling. Arianna will track your reading progress and classify your books by genre and author automatically.
Kasts
Enjoy listening to podcasts on the move with Kasts! Subscribe to your favorite podcasts and get updated as soon as a new episode is out.
Kasts is also available on Android and Plasma Mobile.
KGeoTag
KGeoTag is a geotagging program. It lets you tag your images with geocoordinates by matching them to a corresponding GPX track or by manually setting them by drag and dropping the images, or entering the coordinates by hand.
It is very helpful in combination with KPhotoAlbum or Digikam when you want to organize your photo collection after your trip and then visualize all the locations you visited.
Marble
Explore the world with Marble. Marble contains a huge collection of maps that let you travel all over the globe from your desktop. Visit remote places via detailed satellite images, travel the world before the discovery of America, and check out the average temperature and precipitation in winter and summer in other countries.
Marble also allows you to bookmark your favorite locations and lets you find your way thanks to its routing algorithm and OpenStreetMap powered maps.
Other open source apps for you
Here are some other applications from other open source communities that will make your travels fun.