KDE Ships KDE Applications 15.08.0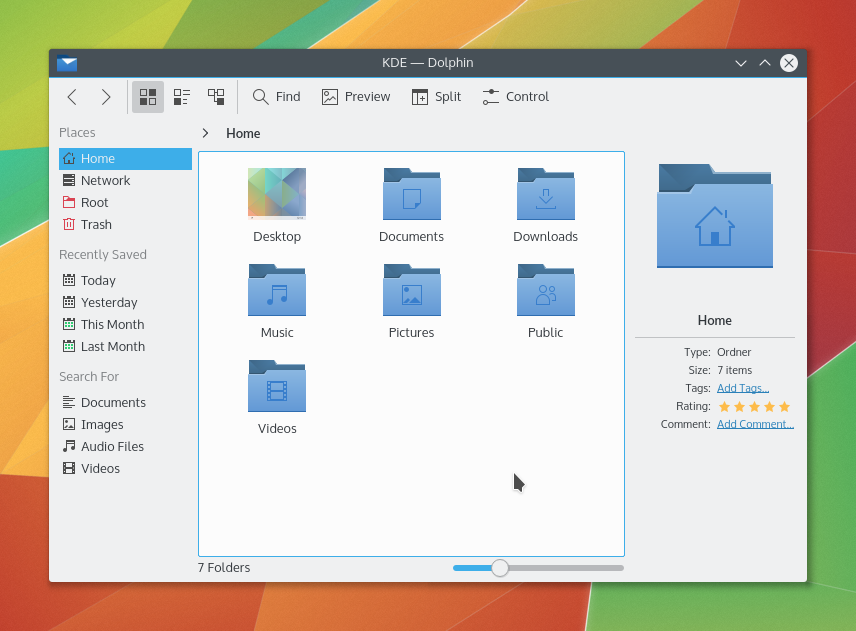 August 19, 2015. Today KDE released KDE Applications 15.08.
With this release a total of 107 applications have been ported to KDE Frameworks 5. The team is striving to bring the best quality to your desktop and these applications. So we're counting on you to send your feedback.
With this release there are several new additions to the KDE Frameworks 5-based applications list, including Dolphin, the Kontact Suite, Ark Picmi, etc.
Kontact Suite technical preview
Over the past several months the KDE PIM team did put a lot of effort into porting Kontact to Qt 5 and KDE Frameworks 5. Additionally the data access performance got improved considerably by an optimized communication layer. The KDE PIM team is working hard on further polishing the Kontact Suite and is looking forward to your feedback. For more and detailed information about what changed in KDE PIM see Laurent Montels blog.
Kdenlive and Okular
This release of Kdenlive includes lots of fixes in the DVD wizard, along with a large number of bug-fixes and other features which includes the integration of some bigger refactorings. More information about Kdenlive's changes can be seen in its extensive changelog. And Okular now supports Fade transition in the presentation mode.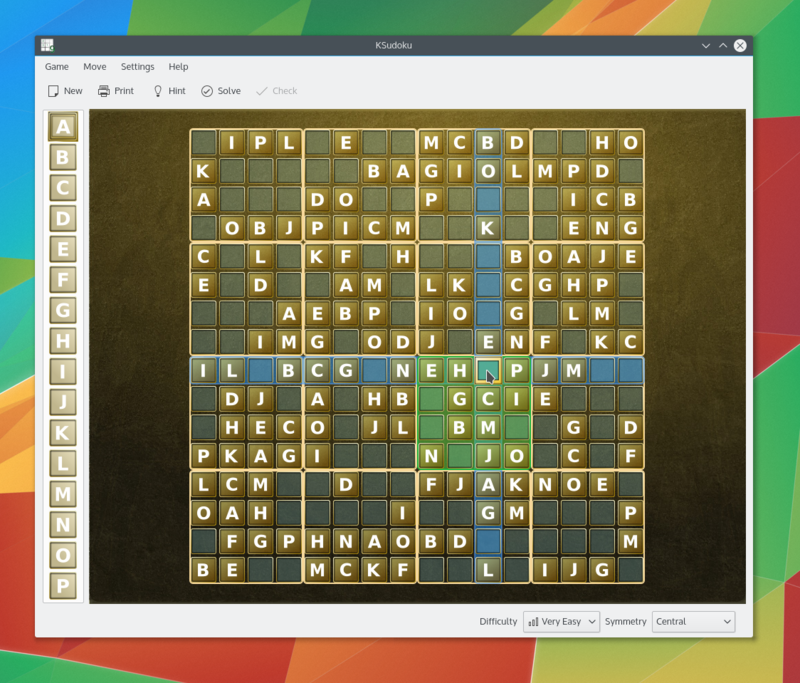 လင်းပိုင်၊ အီးဒီယူ နှင့် ဂိမ်းများ
Dolphin was as well ported to KDE Frameworks 5. Marble got improved UTM support as well as better support for annotations, editing and KML overlays.
Ark has had an astonishing number of commits including many small fixes. Kstars received a large number of commits, including improving the flat ADU algorithm and checking for out of bound values, saving Meridian Flip, Guide Deviation, and Autofocus HFR limit in the sequence file, and adding telescope rate and unpark support. KSudoku just got better. Commits include: add GUI and engine for entering in Mathdoku and Killer Sudoku puzzles, and add a new solver based on Donald Knuth's Dancing Links (DLX) algorithm.
အခြားထုတ်ဝေမှုများ
Along with this release Plasma 4 will be published in its LTS version for the last time as version 4.11.22.

You can find the full list of changes here.
Spread the Word
Non-technical contributors are an important part of KDE's success. While proprietary software companies have huge advertising budgets for new software releases, KDE depends on people talking with other people. Even for those who are not software developers, there are many ways to support the KDE Applications release. Report bugs. Encourage others to join the KDE Community. Or support the nonprofit organization behind the KDE community
Please spread the word on the Social Web. Submit stories to news sites, use channels like delicious, digg, reddit, and twitter. Upload screenshots of your new set-up to services like Facebook, Flickr, ipernity and Picasa, and post them to appropriate groups. Create screencasts and upload them to YouTube, Blip.tv, and Vimeo. Please tag posts and uploaded materials with 'KDE'. This makes them easy to find, and gives the KDE Promo Team a way to analyze coverage for this KDE Applications release.
Installing KDE Applications Binary Packages
Packages
Some Linux/UNIX OS vendors have kindly provided binary packages of KDE Applications for some versions of their distribution, and in other cases community volunteers have done so. Additional binary packages, as well as updates to the packages now available, may become available over the coming weeks.
Package Locations
For a current list of available binary packages of which the KDE Project has been informed, please visit the Community Wiki.
Compiling KDE Applications
The complete source code for KDE Applications may be freely downloaded. Instructions on compiling and installing are available from the KDE Applications 15.08.0 Info Page.
Supporting KDE
KDE is a Free Software community that exists and grows only because of the help of many volunteers that donate their time and effort. KDE is always looking for new volunteers and contributions, whether it is help with coding, bug fixing or reporting, writing documentation, translations, promotion, money, etc. All contributions are gratefully appreciated and eagerly accepted. Please read through the Supporting KDE page for further information or become a KDE e.V. supporting member through our Join the Game initiative.
About KDE
KDE is an international technology team that creates free and open source software for desktop and portable computing. Among KDE's products are a modern desktop system for Linux and UNIX platforms, comprehensive office productivity and groupware suites and hundreds of software titles in many categories including Internet and web applications, multimedia, entertainment, educational, graphics and software development. KDE software is translated into more than 60 languages and is built with ease of use and modern accessibility principles in mind. KDE's full-featured applications run natively on Linux, BSD, Windows, Haiku, and macOS.
---
Trademark Notices.

KDE® and the K Desktop Environment® logo are registered trademarks of KDE e.V..
Linux is a registered trademark of Linus Torvalds. UNIX is a registered trademark of The Open Group in the United States and other countries.
All other trademarks and copyrights referred to in this announcement are the property of their respective owners.
---
Press Contacts
For more information send us an email: press@kde.org