KDE publica a versión 18.08.0 das aplicacións de KDE
16 de agosto de 2018. Publicouse a versión 18.08.0 das aplicacións de KDE.
Traballamos continuamente en mellorar o software que se inclúe nas aplicacións de KDE, e esperamos que as novas melloras e correccións de fallos lle resulten de utilidade!
What's new in KDE Applications 18.08
Sistema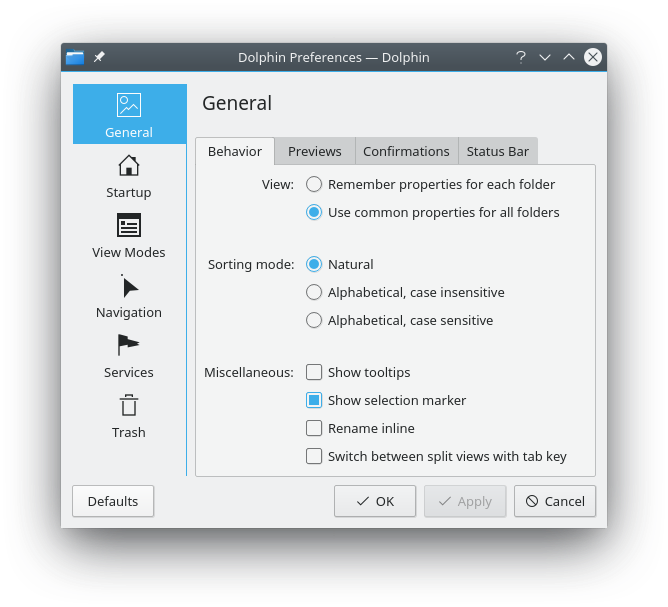 Dolphin, KDE's powerful file manager, has received various quality-of-life improvements:
O diálogo de configuración modernizouse para axeitarse mellor ás nosas directrices de deseño e ser máis intuitivo.
Elimináronse varias fugas de memoria que podían facer que o computador funcionase con maior lentitude.
Ao ver o lixo xa non están dispoñíbeis os elementos de menú de «Crear novo».
Agora a aplicación adáptase mellor as pantallas de alta resolución.
Agora o menú de contexto inclúe máis opcións útiles, permitíndolle ordenar e cambiar a vista de maneira máis directa.
Sorting by modification time is now 12 times faster. Also, you can now launch Dolphin again when logged in using the root user account. Support for modifying root-owned files when running Dolphin as a normal user is still work in progress.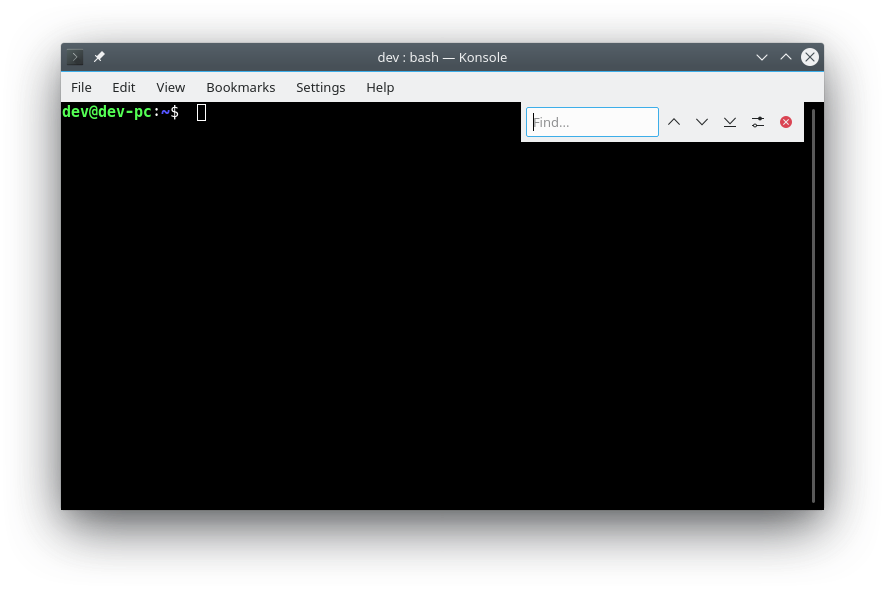 Multiple enhancements for Konsole, KDE's terminal emulator application, are available:
Agora o trebello de «Atopar» aparecerá na parte superior da xanela sen romper o fluxo de traballo.
Engadiuse compatibilidade con máis secuencias de escape (DECSCUSR e o modo de desprazamento alternativo de XTerm).
Agora tamén pode asignar calquera carácter como tecla para un atallo.
Gráficos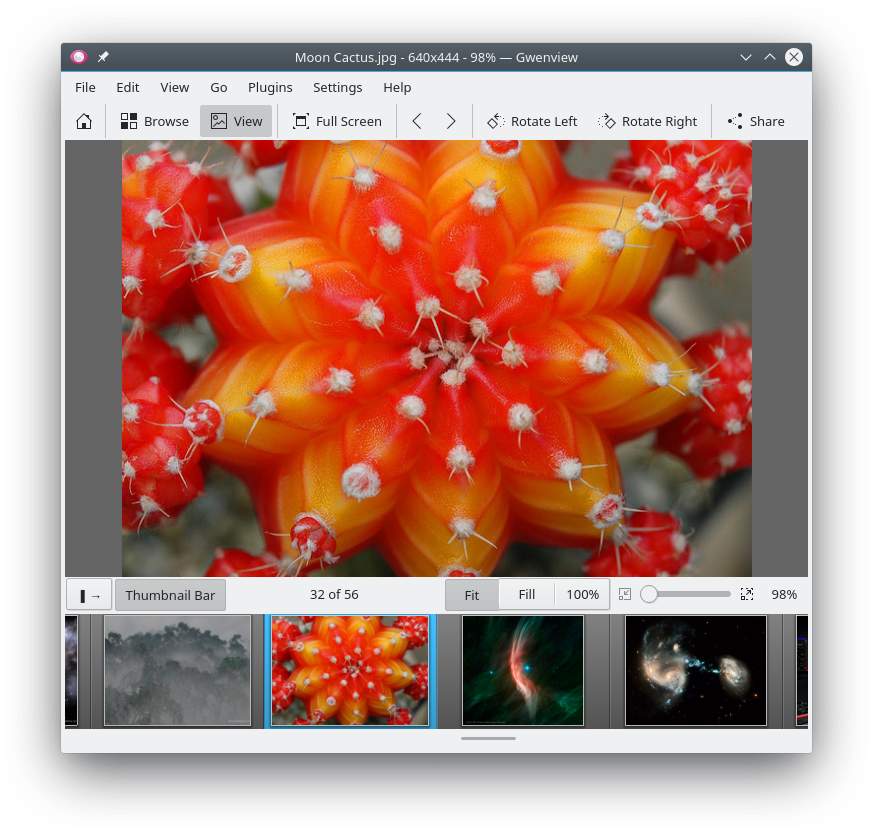 18.08 is a major release for Gwenview, KDE's image viewer and organizer. Over the last months contributors worked on a plethora of improvements. Highlights include:
Agora a barra de estado de Gwenview ten un contados de imaxes e mostra o número total de imaxes.
Agora pódese ordenar por puntuación e en orde descendente. Agora ordenar por data separa os directorios e os arquivos e corrixiuse nalgunhas situacións.
Mellorouse a funcionalidade de arrastrar e soltar para permitir arrastrar ficheiros e cartafoles ao modo de vista para mostralos, así como arrastrar elementos vistos a aplicacións externas.
Pegar imaxes copiadas de Gwenview agora tamén funciona con aplicacións que só aceptan datos de imaxe en bruto, pero sen ruta de ficheiro. Agora tamén se permite copiar imaxes modificadas.
Cambiouse completamente o diálogo de cambio de tamaño de imaxes para que sexa máis fácil de usar e para engadir unha opción para cambiar as imaxes de tamaño segundo unha porcentaxe.
Corrixíronse o control desprazábel de tamaño e o cursor de mira da ferramenta de redución de ollos vermellos.
Agora a selección de fondo transparente ten unha opción «Ningunha» e pode configurarse tamén con SVG.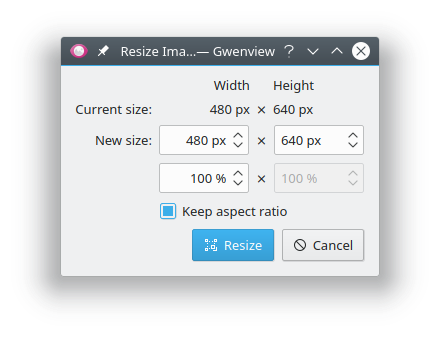 A ampliación de imaxes é agora máis cómoda:
Permitir ampliar mediante desprazamento ou premendo, así como afastando os dedos, tamén cando as ferramentas de recorte e de redución de ollos vermellos están activadas.
O clic central volve conmutar entre ampliación para axustar e ampliación ao 100%.
Engadíronse os atallos de teclado Maiús+clic central e Maiús+F para conmutar a ampliación de «Encher».
Agora Ctrl+clic amplía máis rapidamente e de maneira máis fiábel.
Agora Gwenview achega á posición actual do rato para as operacións de achegar e afastar, encher e ampliar ao 100% ao usar os atallos de rato e teclado.
Fixéronse varias melloras no modo de comparación de imaxes:
Corrixíronse o tamaño e o aliñamento do salientado de selección.
Corrixiuse a sobreposición de SVG do salientado de selección.
Para imaxes SVG pequenas, o salientado da selección coincide co tamaño da imaxe.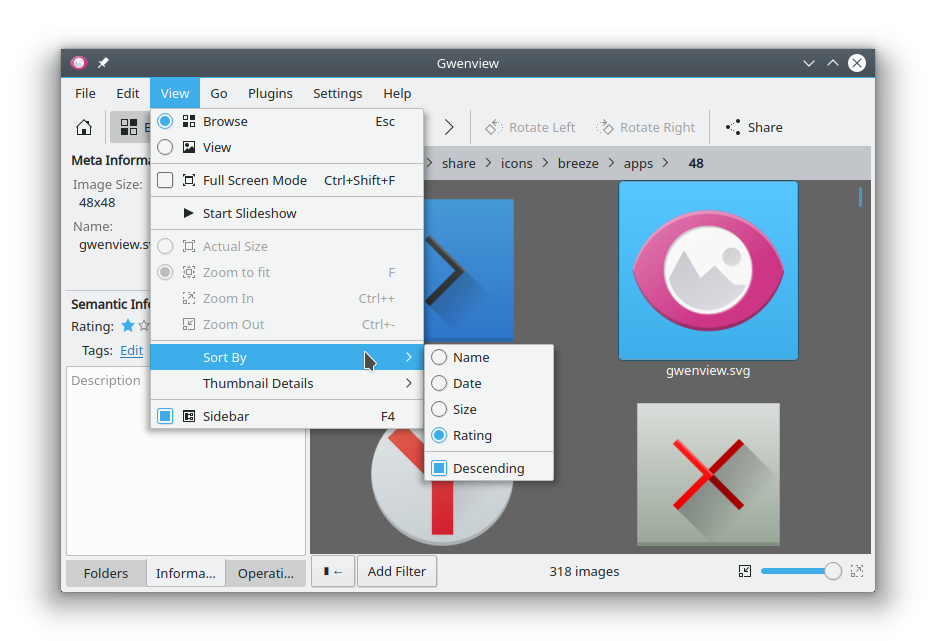 Introducíronse varias pequenas melloras para mellorar aínda máis o fluxo de traballo:
Melloráronse as transicións de esvaecemento entre imaxes de distintos tamaños e transparencias.
Corrixiuse a visibilidade de iconas nalgúns botóns flotantes cando se unha un esquema de cores claro.
Ao gardar unha imaxe con outro nome, o visor non salta a unha imaxe non relacionada despois.
Ao premer o botón de compartir sen estar instalados os complementos KIPI, Gwenview suxerirá ao usuario instalalos. Tras a instalación móstranse inmediatamente.
Agora a barra lateral evita agocharse accidentalmente ao cambiar de tamaño, e lembra a súa anchura.
Oficina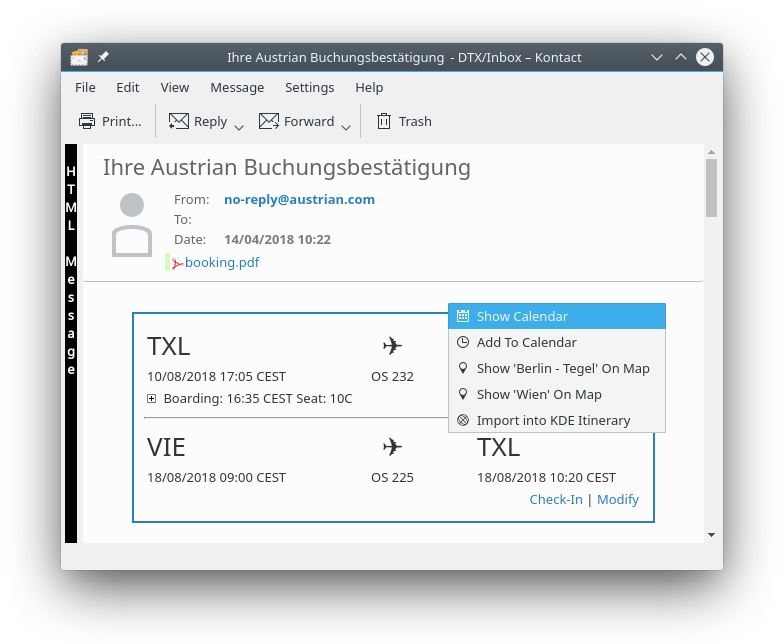 KMail, KDE's powerful email client, features some improvements in the travel data extraction engine. It now supports UIC 918.3 and SNCF train ticket barcodes and Wikidata-powered train station location lookup. Support for multi-traveler itineraries was added, and KMail now has integration with the KDE Itinerary app.
Akonadi, the personal information management framework, is now faster thanks to notification payloads and features XOAUTH support for SMTP, allowing for native authentication with Gmail.
Educación
Cantor, KDE's frontend to mathematical software, now saves the status of panels ("Variables", "Help", etc.) for each session separately. Julia sessions have become much faster to create.
User experience in KAlgebra, our graphing calculator, has been significantly improved for touch devices.
Utilidades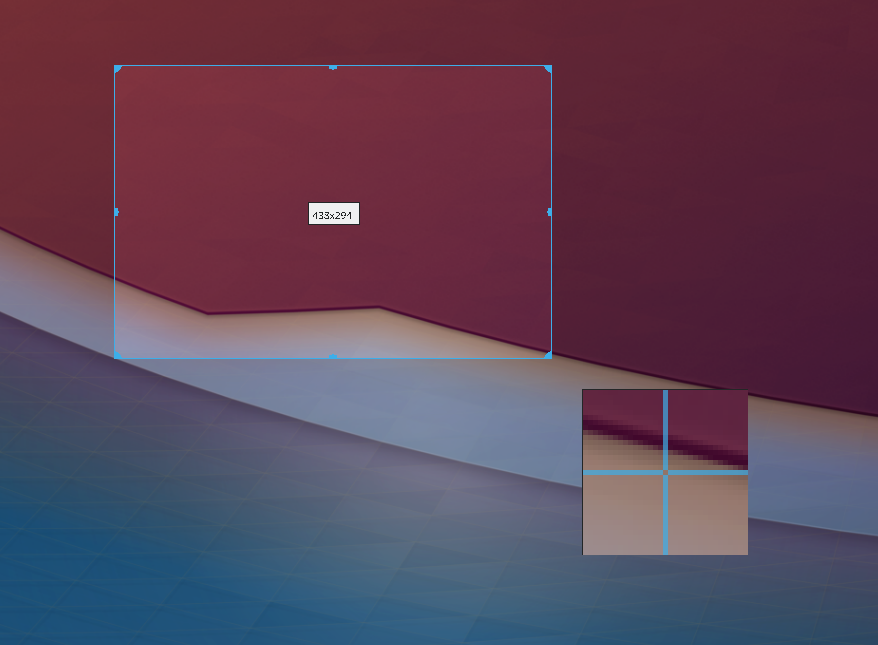 Contributors to Spectacle, KDE's versatile screenshot tool, focused on improving the Rectangular Region mode:
Agora, no modo de rexión rectangular, hai unha lupa para axudar a debuxar un rectángulo de selección axustado a nivel de píxel.
Agora pode mover e cambiar de tamaño o rectángulo de selección usando o teclado.
A interface de usuario sigue o esquema de cores do usuario e mellorouse o texto de axuda da presentación.
Para facilitar compartir, agora cópianse automaticamente no portapapeis ligazóns a imaxes compartidas. Agora as capturas de pantalla poden gardarse automaticamente en subdirectorios indicados polos usuarios.
Kamoso, our webcam recorder, was updated to avoid crashes with newer GStreamer versions.
Destrución de fallos
Solucionáronse máis de 120 fallos en aplicacións como, entre outros, a colección de Kontact, Ark, Cantor, Dolphin, Gwenview, Kate, Konsole, Okular, Spectacle e Umbrello!
Historial completo de cambios
You can find the full list of changes here.
Spread the Word
Non-technical contributors are an important part of KDE's success. While proprietary software companies have huge advertising budgets for new software releases, KDE depends on people talking with other people. Even for those who are not software developers, there are many ways to support the KDE Applications release. Report bugs. Encourage others to join the KDE Community. Or support the nonprofit organization behind the KDE community
Please spread the word on the Social Web. Submit stories to news sites, use channels like delicious, digg, reddit, and twitter. Upload screenshots of your new set-up to services like Facebook, Flickr, ipernity and Picasa, and post them to appropriate groups. Create screencasts and upload them to YouTube, Blip.tv, and Vimeo. Please tag posts and uploaded materials with 'KDE'. This makes them easy to find, and gives the KDE Promo Team a way to analyze coverage for this KDE Applications release.
Installing KDE Applications Binary Packages
Packages
Some Linux/UNIX OS vendors have kindly provided binary packages of KDE Applications for some versions of their distribution, and in other cases community volunteers have done so. Additional binary packages, as well as updates to the packages now available, may become available over the coming weeks.
Package Locations
For a current list of available binary packages of which the KDE Project has been informed, please visit the Community Wiki.
Compiling KDE Applications
The complete source code for KDE Applications may be freely downloaded. Instructions on compiling and installing are available from the KDE Applications 18.08.0 Info Page.
Supporting KDE
KDE is a Free Software community that exists and grows only because of the help of many volunteers that donate their time and effort. KDE is always looking for new volunteers and contributions, whether it is help with coding, bug fixing or reporting, writing documentation, translations, promotion, money, etc. All contributions are gratefully appreciated and eagerly accepted. Please read through the Supporting KDE page for further information or become a KDE e.V. supporting member through our Join the Game initiative.
About KDE
KDE is an international technology team that creates free and open source software for desktop and portable computing. Among KDE's products are a modern desktop system for Linux and UNIX platforms, comprehensive office productivity and groupware suites and hundreds of software titles in many categories including Internet and web applications, multimedia, entertainment, educational, graphics and software development. KDE software is translated into more than 60 languages and is built with ease of use and modern accessibility principles in mind. KDE's full-featured applications run natively on Linux, BSD, Windows and macOS.
---
Trademark Notices.

KDE® and the K Desktop Environment® logo are registered trademarks of KDE e.V..
Linux is a registered trademark of Linus Torvalds. UNIX is a registered trademark of The Open Group in the United States and other countries.
All other trademarks and copyrights referred to in this announcement are the property of their respective owners.
---
Press Contacts
For more information send us an email: press@kde.org