Make the World a Better Place! - KDE End of Year 2014 Fundraising
€ 22 885 verhoogd
De fondsenwerving Eind van het jaar 2014 is beëindigd. Iedereen die ons hebben ondersteund in deze fondsenwerving hartelijk dank. Ga naar de KDE donatiepagina als u ons verder wilt ondersteunen.
Ook beschikbaar in: English | Català | Español | Nederlands | Polski | Português | Português brasileiro | Svenska | Українська
Bij nadering van het einde van het jaar begint het seizoen van geven. Wat zou beter passen bij de vrije dagen dan geven aan de gehele wereld?
Hier is een unieke manier om iets terug te geven aan KDE waarmee we vrije software aan de mensheid kunnen blijven geven.
KDE staat ervoor om technologie te verbeteren en software te maken om van de wereld een betere verblijfplaats te maken. Wij maken vrije software met een geweldige kwaliteit die iedereen vrij kan gebruiken of wijzigen zender enige kosten of beperkingen.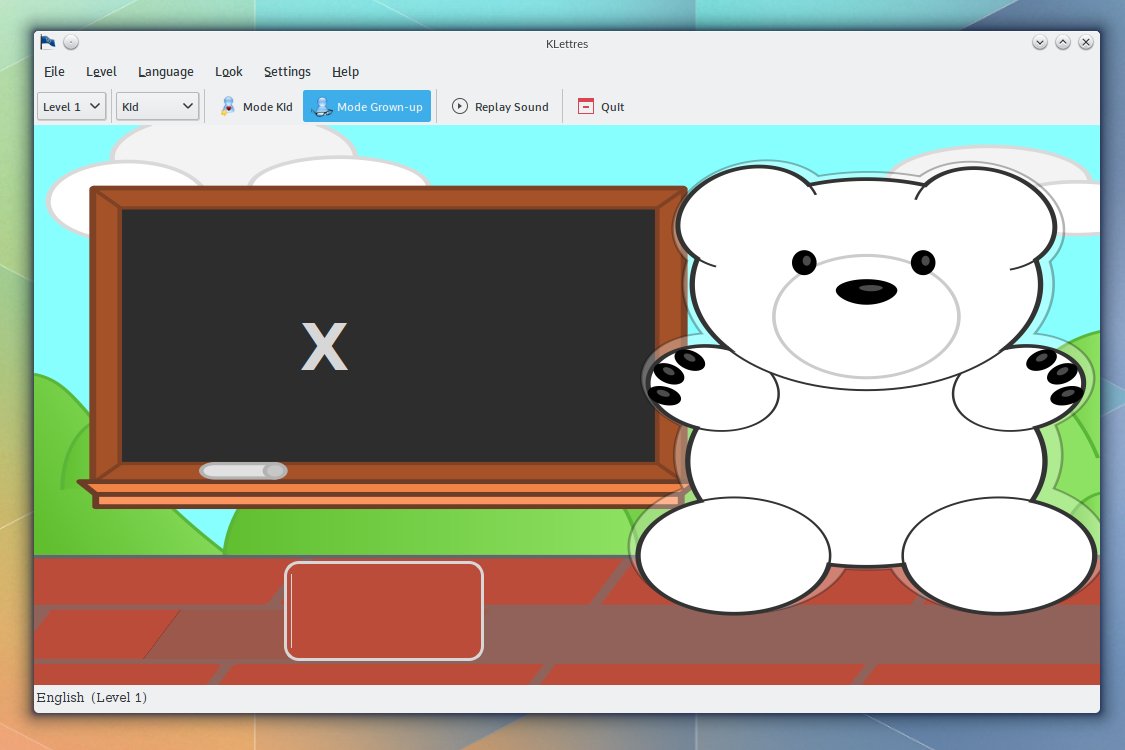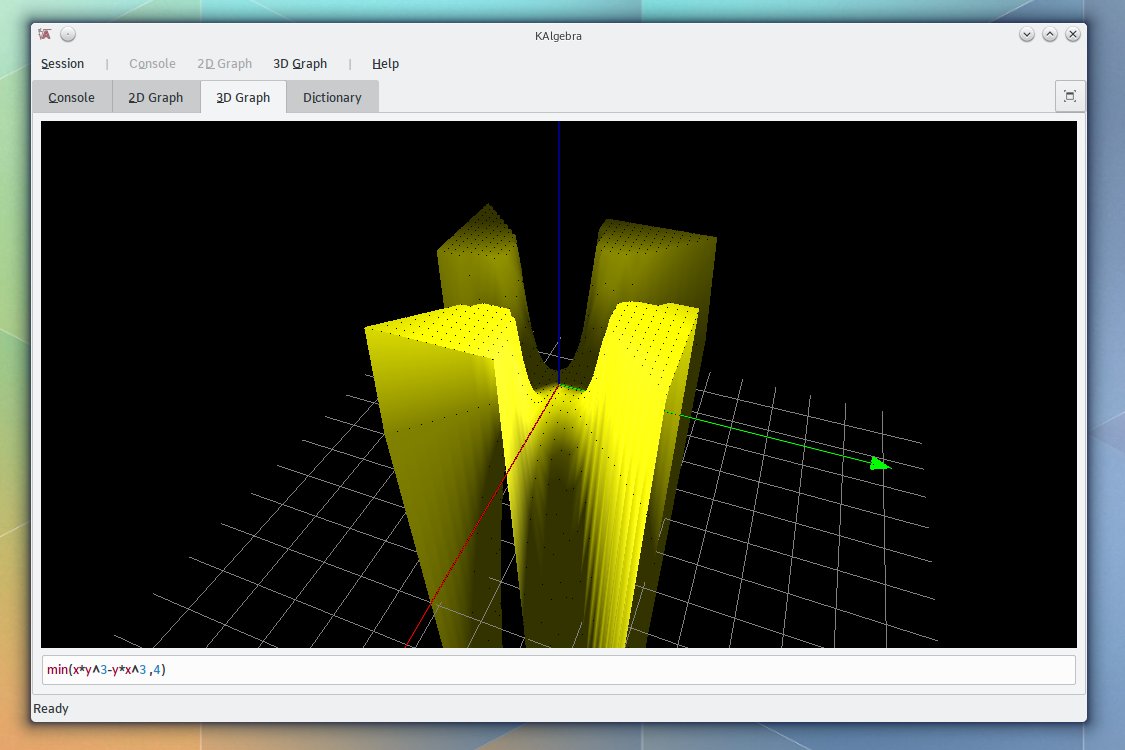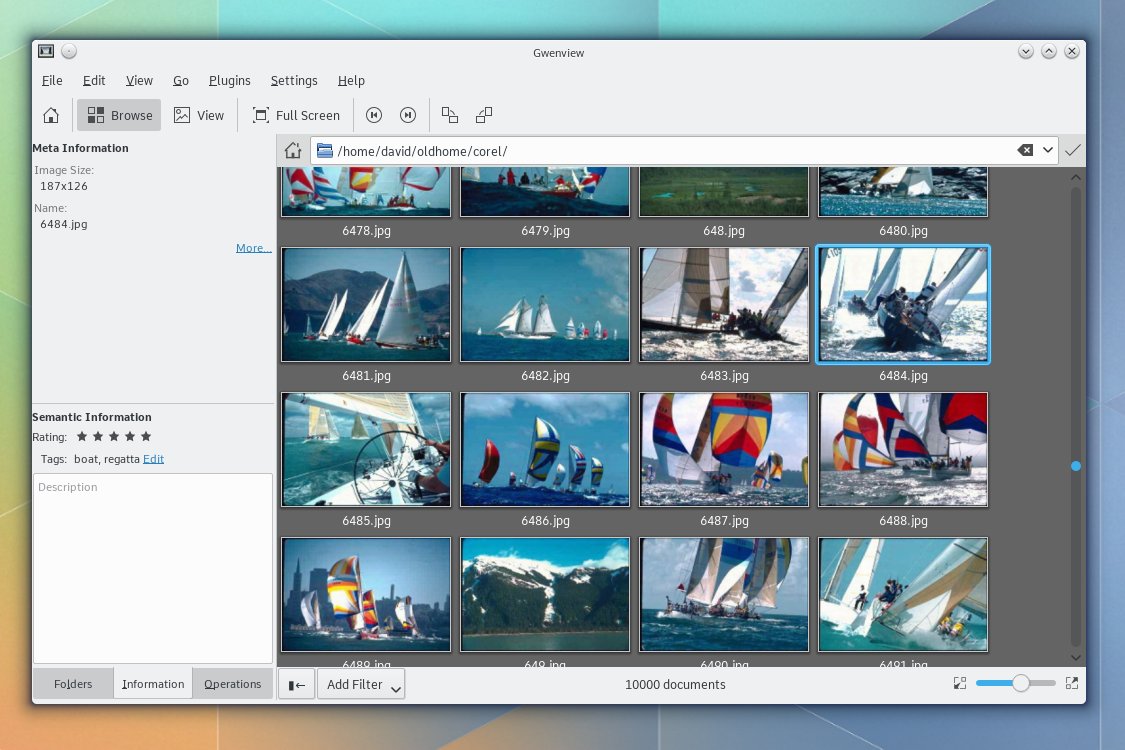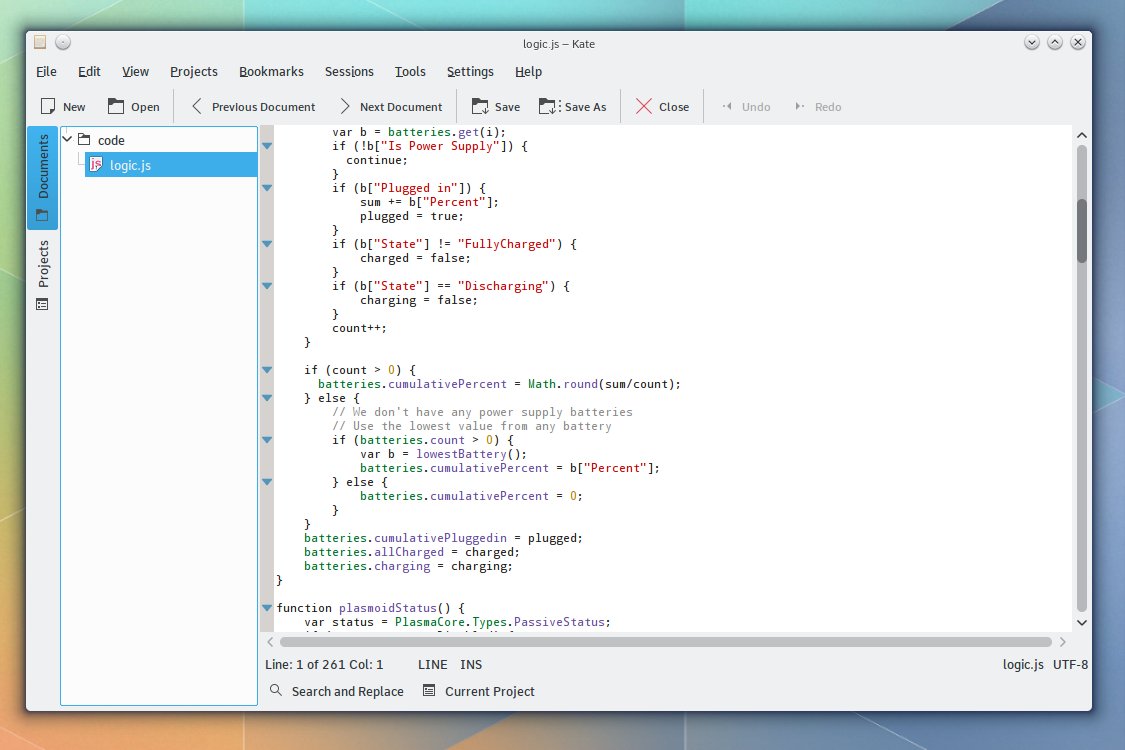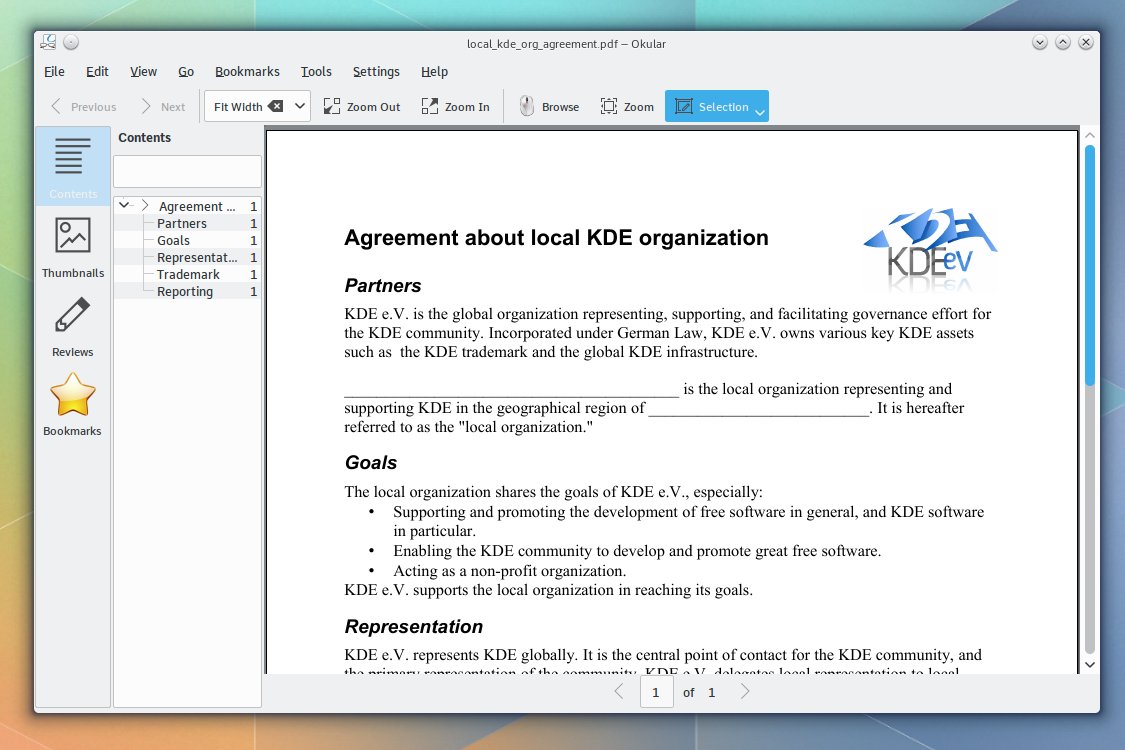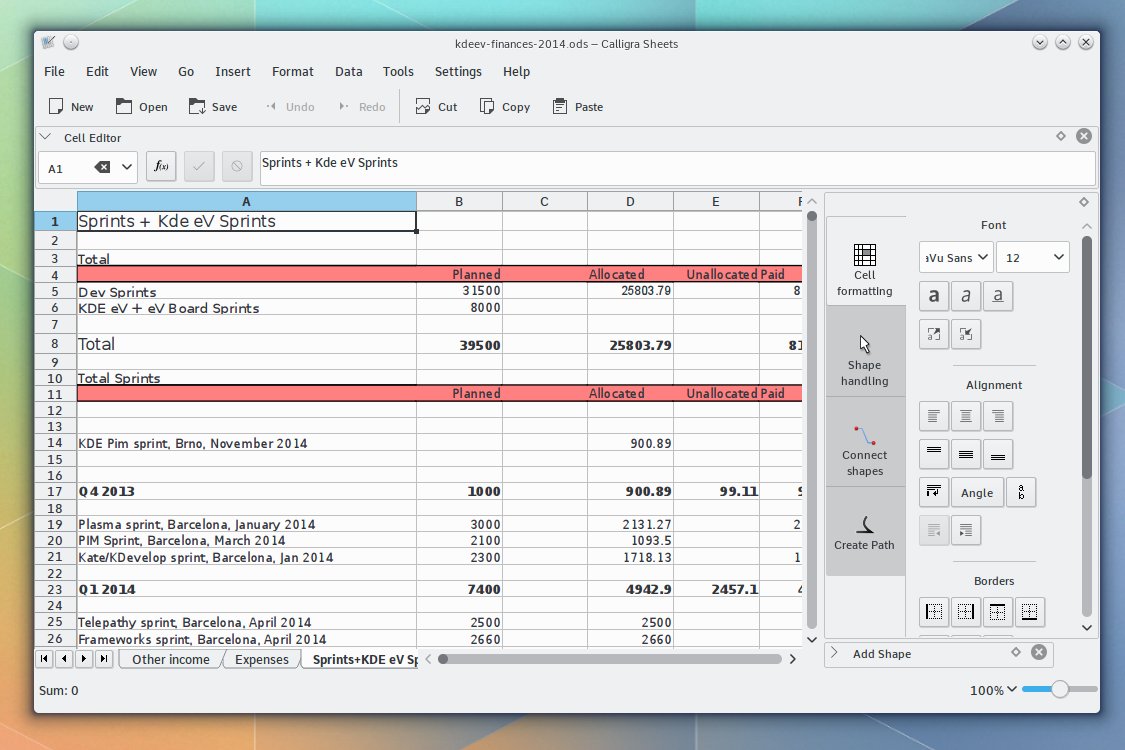 We willen de te bieden oplossingen naar de volgende stap brengen. Door mee te doen in deze fondsenwerving zult u deel worden aan de verbeteringen die we zullen stoppen in onze software voor het onderwijs, zodat kinderen betere hulpmiddelen voor school zullen hebben; onze kantoorsuite, we hebben dus de beste hulpmiddelen voor de werkruimte; en ons bureaublad, zodat we allen plezier kunnen ervaren en productieve ervaringen bij het werken met onze computers.
Doneren aan KDE is niet voor u, het is voor de gehele wereld.
Als manier om dank u te zeggen, beginnen we met € 30, we zullen u een postcard toezenden met een KDE thema naar elk opgegeven adres. U zult een extra kaart ontvangen voor elke extra donatie van € 10. Krijg kaarten voor uzelf en voor uw familie en vrienden om ze te tonen dat u om vrijheid geeft. Het is de perfecte manier om een feestelijke groet te verspreiden en tegelijkertijd te doneren aan uw favoriete project.
Voor diegenen onder u die erg genereus zijn en meer dan € 1000 doneren willen we u danken door de gids te zijn in onze steden. We zouden graag een avond met u doorbrengen en u de meer interessante punten in de steden waarin we leven laten zien, praten over KDE, het leven en alles. Op dit moment geldt deze aanbieding voor de volgende steden:
Barcelona, Spain
Burgdorf, Switzerland
Nijmegen, The Netherlands
Nuremberg, Germany
Pune, India
Toulouse, France
Washington, DC, USA
Deze campagne zal eindigen op 15 januari 2015.
Waar gaan uw donaties naartoe
In het afgelopen jaar heeft KDE ongeveer € 30 000 uitgegeven aan reizen en accommodatie van meer dan 100 mensen die bijdragen aan verschillende 'sprints' gedurende het jaar.
Sprints zijn persoonlijke ontmoetingen en zijn echt belangrijk voor een team van hardwerkende vrijwilligers in de wereld om hun inspanningen te focusseren en technische zaken rond het project te bediscussiëren. De hoeveelheid output die we krijgen uit de 'sprints' is echt waardevol voor alle gebruikers van de software.
Overblijvend geld wordt uitgegeven aan onze infrastructuur, we hebben een grote portfolio aan servers die websites, code, voortgaande integratie hosten en nog heel wat meer. Een volledige specificatie is te zien in onze kwartaal rapportage.
Notities:
We zullen uw Paypal e-mailadres gebruiken om contact met u te maken en vragen u om adressen om postcards in midden november te verzenden.
U kunt kiezen tussen de algemene dankbetuiging of een persoonlijke tekst voor de postcard.
De eerste verzending van kaarten zal zijn op 1 december, daarna zal er elke week een verzending zijn tot het eind van de fondsenwerving.
De avondlijke stadsrondgang moet gecoördineerd worden met de lokale mensen, zodat we een datum kunnen vinden die ons allen past.
Als u de voorkeur geeft aan een internationale banktransfer bekijk dan deze pagina.
Wij ontvangen graag een e-mail zodat we u handmatig toe kunnen voegen aan de lijst met donors.
Lijst met donaties
| | Datum | Hoeveelheid | Naam donor |
| --- | --- | --- | --- |
| 788 | 15th January 2015 | € 10.00 | Anonieme donatie |
| 787 | 15th January 2015 | € 30.00 | Dimitrios Arvanitis |
| 786 | 15th January 2015 | € 50.00 | Anonieme donatie |
| 785 | 15th January 2015 | € 20.00 | Gianluca Montecchi |
| 784 | 15th January 2015 | $ 20.00 | Anonieme donatie |
| 783 | 15th January 2015 | € 8.00 | Klyaus Sergey |
| 782 | 15th January 2015 | € 10.00 | Marco Ciarambino |
| 781 | 15th January 2015 | € 40.00 | Anonieme donatie |
| 780 | 15th January 2015 | € 40.00 | Jan-Matthias Braun |
| 779 | 15th January 2015 | € 50.00 | Anonieme donatie |
| 778 | 15th January 2015 | € 20.00 | Anonieme donatie |
| 777 | 15th January 2015 | € 100.00 | Anonieme donatie |
| 776 | 15th January 2015 | € 40.00 | Dan Jensen |
| 775 | 15th January 2015 | € 23.45 | Anonieme donatie |
| 774 | 15th January 2015 | € 25.00 | Anonieme donatie |
| 773 | 14th January 2015 | € 10.00 | Harrison Lumia |
| 772 | 14th January 2015 | € 40.00 | Michael Walser |
| 771 | 14th January 2015 | € 5.00 | Anonieme donatie |
| 770 | 14th January 2015 | € 15.00 | Johannes Falke |
| 769 | 14th January 2015 | € 15.00 | Almis Peter Salcius |
| 768 | 13th January 2015 | $ 10.00 | Anonieme donatie |
| 767 | 12th January 2015 | € 10.00 | Anonieme donatie |
| 766 | 11th January 2015 | € 30.00 | Anonieme donatie |
| 765 | 10th January 2015 | € 25.00 | Anonieme donatie |
| 764 | 9th January 2015 | € 20.00 | Anonieme donatie |
| 763 | 9th January 2015 | € 200.00 | Anonieme donatie |
| 762 | 9th January 2015 | $ 5.00 | Anonieme donatie |
| 761 | 9th January 2015 | € 10.00 | Stijn Verwaaijen |
| 760 | 8th January 2015 | $ 40.00 | Robert E. Yawn |
| 759 | 7th January 2015 | € 10.00 | Gauthier Guerin |
| 758 | 6th January 2015 | € 40.00 | Franck WIATROWSKI |
| 757 | 6th January 2015 | $ 10.00 | Evg Barsukov |
| 756 | 5th January 2015 | € 20.00 | Anonieme donatie |
| 755 | 5th January 2015 | € 10.00 | Anonieme donatie |
| 754 | 5th January 2015 | € 20.00 | John Arhin |
| 753 | 4th January 2015 | € 20.00 | Anonieme donatie |
| 752 | 4th January 2015 | € 5.00 | Anonieme donatie |
| 751 | 3rd January 2015 | € 20.00 | Kókai László |
| 750 | 2nd January 2015 | € 10.00 | Anonieme donatie |
| 749 | 2nd January 2015 | € 5.00 | Rotterdam |
| 748 | 2nd January 2015 | € 50.00 | Bruno Coudoin |
| 747 | 2nd January 2015 | $ 10.00 | Tino Mehlmann |
| 746 | 1st January 2015 | € 50.00 | Anonieme donatie |
| 745 | 1st January 2015 | € 10.00 | OTTO DUTRA |
| 744 | 1st January 2015 | $ 50.00 | Eric Schwarzenbach |
| 743 | 31st December 2014 | € 20.00 | James Garrett |
| 742 | 31st December 2014 | € 50.00 | Iñigo Salvador Azurmendi |
| 741 | 31st December 2014 | € 50.00 | Vojtech Pavlik |
| 740 | 31st December 2014 | € 50.00 | Anonieme donatie |
| 739 | 31st December 2014 | $ 10.00 | CPR Computer Repair |
| 738 | 31st December 2014 | € 10.00 | 胡 锦标 |
| 737 | 30th December 2014 | € 50.00 | Børre Gaup |
| 736 | 30th December 2014 | € 20.00 | Schwan, Robert |
| 735 | 30th December 2014 | $ 40.00 | Simon Bonnick |
| 734 | 30th December 2014 | € 40.00 | Anonieme donatie |
| 733 | 30th December 2014 | € 30.00 | Anonieme donatie |
| 732 | 30th December 2014 | € 40.00 | Anonieme donatie |
| 731 | 30th December 2014 | € 50.00 | Markus Falkner |
| 730 | 30th December 2014 | € 10.00 | Rodrigues Coelho Bruno André |
| 729 | 30th December 2014 | € 30.00 | Anonieme donatie |
| 728 | 30th December 2014 | € 30.00 | daniele scasciafratte |
| 727 | 30th December 2014 | € 350.00 | Anonieme donatie |
| 726 | 29th December 2014 | $ 5.00 | Anonieme donatie |
| 725 | 29th December 2014 | € 50.00 | Bernhard Breinbauer |
| 724 | 29th December 2014 | € 30.00 | Anonieme donatie |
| 723 | 29th December 2014 | € 20.00 | Peter Möller |
| 722 | 29th December 2014 | € 40.00 | Anonieme donatie |
| 721 | 28th December 2014 | $ 50.00 | Joshua Worth |
| 720 | 27th December 2014 | € 30.00 | Anonieme donatie |
| 719 | 27th December 2014 | € 50.00 | Peer Frank |
| 718 | 27th December 2014 | $ 40.00 | Mario Zuzarte |
| 717 | 26th December 2014 | € 10.00 | Tamás Csizmadia |
| 716 | 26th December 2014 | $ 5.00 | ronyclay barreto de souza barreto |
| 715 | 25th December 2014 | € 10.00 | Korepov Alexey |
| 714 | 25th December 2014 | € 20.00 | Gamall Ida |
| 713 | 25th December 2014 | € 50.00 | Anonieme donatie |
| 712 | 24th December 2014 | € 25.00 | Nils Naumann |
| 711 | 24th December 2014 | € 20.00 | Paulo Oliveira |
| 710 | 23rd December 2014 | € 20.00 | Anonieme donatie |
| 709 | 23rd December 2014 | € 30.00 | Anthony RENOUX |
| 708 | 23rd December 2014 | $ 25.00 | Anonieme donatie |
| 707 | 22nd December 2014 | € 40.00 | Jimmy Richards |
| 706 | 21st December 2014 | $ 40.00 | chris collins |
| 705 | 21st December 2014 | € 100.00 | Wade Olson |
| 704 | 20th December 2014 | € 10.00 | Nikolay Semenov |
| 703 | 20th December 2014 | € 13.37 | Anonieme donatie |
| 702 | 20th December 2014 | $ 10.00 | Anonieme donatie |
| 701 | 20th December 2014 | € 100.00 | Christoph Henkelmann |
| 700 | 20th December 2014 | € 20.00 | Joran Ahlback |
| 699 | 20th December 2014 | € 10.00 | Alexander Lang |
| 698 | 20th December 2014 | $ 15.00 | Marcio de Siqueira Sales |
| 697 | 19th December 2014 | $ 10.00 | LEONARDO MARQUES NUNES DE MATTOS |
| 696 | 19th December 2014 | € 20.00 | Eduardo Ferreira |
| 695 | 19th December 2014 | € 20.00 | Rafael Gomes da Cruz |
| 694 | 19th December 2014 | € 5.00 | Anonieme donatie |
| 693 | 19th December 2014 | € 10.00 | Simone Gaiarin |
| 692 | 19th December 2014 | € 8.00 | Dominic Westreicher |
| 691 | 19th December 2014 | $ 30.00 | renato curcio viana |
| 690 | 19th December 2014 | $ 5.00 | Flavio Reis |
| 689 | 18th December 2014 | $ 20.00 | João Batista Amorim de Oliveira Junior |
| 688 | 18th December 2014 | € 10.00 | Luis Fernando Gonzalez |
| 687 | 18th December 2014 | $ 20.00 | Fabio Henrique Lima Silva |
| 686 | 17th December 2014 | $ 20.00 | Alekseev Evgeniy |
| 685 | 17th December 2014 | € 0.01 | Anonieme donatie |
| 684 | 17th December 2014 | € 5.00 | Anonieme donatie |
| 683 | 17th December 2014 | $ 30.00 | Anonieme donatie |
| 682 | 16th December 2014 | € 30.00 | Anonieme donatie |
| 681 | 16th December 2014 | $ 20.00 | Michael Rife |
| 680 | 16th December 2014 | € 40.00 | Michal Humpula |
| 679 | 16th December 2014 | € 2.00 | Anonieme donatie |
| 678 | 16th December 2014 | € 15.00 | Robert Fulton |
| 677 | 15th December 2014 | € 10.00 | Anonieme donatie |
| 676 | 15th December 2014 | € 40.00 | Armand KOENIG |
| 675 | 15th December 2014 | $ 50.00 | Manuel Gysin |
| 674 | 15th December 2014 | € 40.00 | Etienne Biardeaud |
| 673 | 15th December 2014 | € 40.00 | Marcin Biernat |
| 672 | 15th December 2014 | € 25.00 | Philipp Kälin |
| 671 | 15th December 2014 | $ 10.00 | Oksana Kovalevska |
| 670 | 15th December 2014 | € 30.00 | André Marcelo Alvarenga |
| 669 | 14th December 2014 | $ 20.00 | Iouri Ponomarev |
| 668 | 14th December 2014 | $ 100.00 | Anonieme donatie |
| 667 | 14th December 2014 | € 2.00 | Anonieme donatie |
| 666 | 13th December 2014 | € 10.00 | Pavel Ziuzin |
| 665 | 13th December 2014 | € 20.00 | Eric Veith |
| 664 | 13th December 2014 | $ 20.00 | Minh Ngo |
| 663 | 13th December 2014 | € 12.00 | Wolnik Dawid |
| 662 | 13th December 2014 | € 40.00 | Ralf Willbacher |
| 661 | 13th December 2014 | € 40.00 | Henrik Stevn |
| 660 | 13th December 2014 | $ 20.00 | Minh Ngo |
| 659 | 13th December 2014 | € 10.00 | Herbert Roider |
| 658 | 12th December 2014 | € 10.00 | Yunhe Guo |
| 657 | 12th December 2014 | € 3.00 | BABKIN ALEKSEI |
| 656 | 12th December 2014 | $ 20.00 | Pedro Rosado |
| 655 | 11th December 2014 | € 5.00 | Felix Günther |
| 654 | 11th December 2014 | € 5.00 | Anonieme donatie |
| 653 | 11th December 2014 | $ 5.00 | Anonieme donatie |
| 652 | 11th December 2014 | € 10.00 | Anonieme donatie |
| 651 | 11th December 2014 | $ 10.00 | luis lima prado |
| 650 | 11th December 2014 | € 5.00 | Anonieme donatie |
| 649 | 11th December 2014 | $ 20.00 | Kuznetsov Andrey |
| 648 | 11th December 2014 | $ 10.00 | Anonieme donatie |
| 647 | 11th December 2014 | € 8.00 | Zabegaev Andrey |
| 646 | 11th December 2014 | $ 10.00 | Efremov Andrey |
| 645 | 11th December 2014 | € 100.00 | Кузин Денис |
| 644 | 11th December 2014 | € 10.00 | Galickij Jurij |
| 643 | 11th December 2014 | € 10.00 | Timur Samatov |
| 642 | 10th December 2014 | € 10.00 | Anonieme donatie |
| 641 | 10th December 2014 | $ 50.00 | Vyacheslav Kononenko |
| 640 | 10th December 2014 | € 30.00 | Anonieme donatie |
| 639 | 10th December 2014 | € 30.00 | Jesus Torres |
| 638 | 10th December 2014 | $ 30.00 | Semyonov Alexey |
| 637 | 10th December 2014 | € 5.00 | Lyapin Alexey |
| 636 | 10th December 2014 | $ 10.00 | Бондарев Алексей |
| 635 | 10th December 2014 | $ 10.00 | VORONKOV VLADISLAV |
| 634 | 10th December 2014 | € 7.00 | Mehrad Mahmoudian |
| 633 | 10th December 2014 | € 15.00 | Stancho Ivanov |
| 632 | 10th December 2014 | $ 1.00 | Anonieme donatie |
| 631 | 10th December 2014 | $ 1.00 | Anonieme donatie |
| 630 | 10th December 2014 | € 15.00 | Evgheni Dereveanchin |
| 629 | 10th December 2014 | $ 10.00 | Алексеенко Андрей |
| 628 | 10th December 2014 | $ 5.00 | Pavel Ryapolov |
| 627 | 10th December 2014 | $ 10.00 | Zhdanov Sergey |
| 626 | 10th December 2014 | € 30.00 | Anonieme donatie |
| 625 | 10th December 2014 | $ 15.00 | Kitmanov Konstantin |
| 624 | 10th December 2014 | $ 1.00 | Anonieme donatie |
| 623 | 10th December 2014 | € 40.00 | Carsten Obel Mortensen |
| 622 | 10th December 2014 | € 20.00 | Yashin Anton |
| 621 | 10th December 2014 | $ 20.00 | Панков Николай |
| 620 | 10th December 2014 | € 30.00 | Danil Semushkin |
| 619 | 10th December 2014 | € 50.00 | Шаповалов Иван |
| 618 | 10th December 2014 | € 5.00 | Dmitrenok Anton |
| 617 | 10th December 2014 | € 10.00 | KOSORUKOV OLEG |
| 616 | 10th December 2014 | € 5.00 | Petrov Grigory |
| 615 | 10th December 2014 | € 2.00 | Anonieme donatie |
| 614 | 10th December 2014 | $ 10.00 | Мачулин Андрей |
| 613 | 9th December 2014 | € 20.00 | Peter Hartmann |
| 612 | 9th December 2014 | € 10.00 | Anonieme donatie |
| 611 | 9th December 2014 | $ 5.00 | Anonieme donatie |
| 610 | 8th December 2014 | $ 20.00 | Alekseev Evgeniy |
| 609 | 8th December 2014 | € 15.00 | Anonieme donatie |
| 608 | 8th December 2014 | € 10.00 | Magno Torres |
| 607 | 8th December 2014 | $ 20.00 | Anonieme donatie |
| 606 | 8th December 2014 | € 40.00 | Jasem Mutlaq |
| 605 | 8th December 2014 | $ 40.00 | Sergey Trufkin |
| 604 | 7th December 2014 | € 10.00 | Nikos Kourtzis |
| 603 | 7th December 2014 | $ 1.00 | Roman Kovalevskyy |
| 602 | 7th December 2014 | $ 3.00 | Benjamin Healey |
| 601 | 7th December 2014 | € 50.00 | Martin Zahnd |
| 600 | 7th December 2014 | € 0.01 | Terry Scannell |
| 599 | 7th December 2014 | $ 5.00 | Haridas N |
| 598 | 7th December 2014 | € 100.00 | Mary Slater |
| 597 | 7th December 2014 | € 10.00 | John Grieve |
| 596 | 6th December 2014 | € 40.00 | Ondřej Vodáček |
| 595 | 6th December 2014 | € 30.00 | Anonieme donatie |
| 594 | 6th December 2014 | $ 1.00 | Anonieme donatie |
| 593 | 6th December 2014 | € 35.00 | Anonieme donatie |
| 592 | 6th December 2014 | € 30.00 | Edgar Klenske |
| 591 | 6th December 2014 | € 10.00 | Maxim Melcher |
| 590 | 6th December 2014 | € 30.00 | Jan-Philipp Schulze |
| 589 | 6th December 2014 | € 40.00 | Sergey Shimkiv |
| 588 | 6th December 2014 | € 20.00 | Anonieme donatie |
| 587 | 6th December 2014 | $ 5.00 | Cyclical Web Development |
| 586 | 5th December 2014 | € 10.00 | Filimonov Anton |
| 585 | 5th December 2014 | € 10.00 | Anonieme donatie |
| 584 | 5th December 2014 | € 10.00 | Anonieme donatie |
| 583 | 5th December 2014 | € 10.00 | Anonieme donatie |
| 582 | 5th December 2014 | $ 10.00 | Yuriy Frolov |
| 581 | 5th December 2014 | $ 10.00 | Лаврухина Александра |
| 580 | 5th December 2014 | € 40.00 | Anonieme donatie |
| 579 | 5th December 2014 | € 1.00 | Никитин Филипп |
| 578 | 5th December 2014 | $ 10.00 | Сергеев Антон |
| 577 | 5th December 2014 | € 10.00 | Dodonov Pavel |
| 576 | 5th December 2014 | $ 10.00 | Andrey Balabohin |
| 575 | 5th December 2014 | $ 10.00 | Blyudin Nikita |
| 574 | 5th December 2014 | € 40.00 | Tobias Steinruecken |
| 573 | 5th December 2014 | $ 39.00 | Koblikov Aleksey |
| 572 | 5th December 2014 | $ 40.00 | Anonieme donatie |
| 571 | 5th December 2014 | $ 10.00 | Савенко Денис |
| 570 | 5th December 2014 | $ 50.00 | Ievgen Zabolotnyi |
| 569 | 5th December 2014 | € 5.00 | Брюханова Наталия |
| 568 | 5th December 2014 | $ 15.00 | Pavel Procopiuc |
| 567 | 5th December 2014 | $ 3.00 | Синявский Глеб |
| 566 | 5th December 2014 | $ 10.00 | Anonieme donatie |
| 565 | 5th December 2014 | $ 10.00 | Дегтярев Михаил |
| 564 | 5th December 2014 | € 10.00 | MARTYNENKO ALEKSANDR |
| 563 | 5th December 2014 | € 10.00 | Fomenko Stepan |
| 562 | 5th December 2014 | $ 50.00 | Evgeny Brazgin |
| 561 | 5th December 2014 | € 10.00 | Anonieme donatie |
| 560 | 5th December 2014 | $ 10.00 | Багрецов Олег |
| 559 | 5th December 2014 | € 99.00 | DMITRIY PERLOW |
| 558 | 5th December 2014 | € 30.00 | Aliaksandr Stelmachonak |
| 557 | 5th December 2014 | $ 15.00 | Anonieme donatie |
| 556 | 4th December 2014 | € 10.00 | Anonieme donatie |
| 555 | 4th December 2014 | $ 25.00 | Artem Strizhevsky |
| 554 | 4th December 2014 | € 50.00 | Clemens Zeitlhofer |
| 553 | 4th December 2014 | € 40.00 | Till Wegmueller |
| 552 | 4th December 2014 | € 10.00 | Bartosz Debski |
| 551 | 4th December 2014 | € 15.00 | Felix Jonathan Oppermann |
| 550 | 4th December 2014 | € 30.00 | Anonieme donatie |
| 549 | 3rd December 2014 | € 50.00 | Christian Bay |
| 548 | 3rd December 2014 | € 100.00 | Anonieme donatie |
| 547 | 2nd December 2014 | € 60.00 | Stanisław Trzmiel |
| 546 | 2nd December 2014 | € 30.00 | Thorsten Tarrach |
| 545 | 2nd December 2014 | € 20.00 | D. Roland Böhme |
| 544 | 2nd December 2014 | € 40.00 | Bastiaan Koster |
| 543 | 2nd December 2014 | $ 200.00 | Balazs Kelemen |
| 542 | 2nd December 2014 | € 10.00 | Juergen Grau |
| 541 | 1st December 2014 | € 10.00 | Kai Li |
| 540 | 1st December 2014 | € 10.00 | Nicolas Werner |
| 539 | 1st December 2014 | $ 50.00 | Ben Breard |
| 538 | 1st December 2014 | € 52.00 | Marius Cirsta |
| 537 | 30th November 2014 | € 10.00 | Reinhard Fischer |
| 536 | 30th November 2014 | $ 50.00 | Thiago Bauermann |
| 535 | 30th November 2014 | € 40.00 | Etienne Pot |
| 534 | 30th November 2014 | € 140.00 | Adrien Guichard |
| 533 | 29th November 2014 | € 10.00 | Anonieme donatie |
| 532 | 29th November 2014 | € 10.00 | Anonieme donatie |
| 531 | 28th November 2014 | € 40.00 | Anonieme donatie |
| 530 | 28th November 2014 | € 40.00 | Anonieme donatie |
| 529 | 27th November 2014 | $ 100.00 | Anonieme donatie |
| 528 | 27th November 2014 | € 50.00 | Kevin Krammer |
| 527 | 27th November 2014 | € 10.00 | Lars Pontoppidan |
| 526 | 26th November 2014 | € 100.00 | Alejandro Gómez Mancebo |
| 525 | 26th November 2014 | $ 5.00 | Paweł Dzidek |
| 524 | 26th November 2014 | € 10.00 | Adrian Zaugg |
| 523 | 24th November 2014 | $ 18.00 | ROGER ARAUJO |
| 522 | 23rd November 2014 | € 250.00 | Mischa Zschokke |
| 521 | 23rd November 2014 | € 100.00 | David Ross |
| 520 | 23rd November 2014 | € 40.00 | Anonieme donatie |
| 519 | 23rd November 2014 | € 40.00 | Anonieme donatie |
| 518 | 22nd November 2014 | € 50.00 | Steffen Ullrich |
| 517 | 21st November 2014 | $ 20.00 | John Way |
| 516 | 21st November 2014 | € 10.00 | Anonieme donatie |
| 515 | 21st November 2014 | $ 50.00 | Algot Runeman |
| 514 | 20th November 2014 | € 30.00 | Anonieme donatie |
| 513 | 20th November 2014 | € 20.00 | Jean-Nicolas Artaud |
| 512 | 20th November 2014 | € 25.00 | Steinar Hauge |
| 511 | 20th November 2014 | € 60.00 | Aleix Pol Gonzalez |
| 510 | 20th November 2014 | $ 20.00 | Sergei Danilov |
| 509 | 19th November 2014 | € 50.00 | Claus Heidecke |
| 508 | 19th November 2014 | € 30.00 | Mateusz Kopyto |
| 507 | 19th November 2014 | $ 10.00 | Thomas Bruno |
| 506 | 19th November 2014 | € 20.00 | Samir Derzic |
| 505 | 18th November 2014 | $ 5.00 | Chris Niewiarowski |
| 504 | 18th November 2014 | $ 10.00 | Aliaksei Zhynhiarouski |
| 503 | 18th November 2014 | $ 20.00 | Che Dean |
| 502 | 18th November 2014 | € 25.00 | Jean-François Lemaire |
| 501 | 18th November 2014 | $ 40.00 | Michael Skelton |
| 500 | 18th November 2014 | € 2.00 | Anonieme donatie |
| 499 | 18th November 2014 | € 40.00 | Magnus Möckelind |
| 498 | 18th November 2014 | $ 20.00 | Aleh Kashnikau |
| 497 | 18th November 2014 | € 30.00 | Paul Kies |
| 496 | 18th November 2014 | € 100.00 | Anonieme donatie |
| 495 | 18th November 2014 | € 10.00 | Anonieme donatie |
| 494 | 18th November 2014 | $ 20.00 | Anonieme donatie |
| 493 | 18th November 2014 | € 40.00 | Patrick Rifici |
| 492 | 17th November 2014 | € 200.00 | Laurent Pointal |
| 491 | 17th November 2014 | $ 50.00 | Gabriel Morell-Pacheco |
| 490 | 17th November 2014 | € 20.00 | David Baum |
| 489 | 17th November 2014 | € 40.00 | David Largo Alvarez |
| 488 | 17th November 2014 | € 5.00 | Marcelino Luna Espinosa |
| 487 | 16th November 2014 | € 100.00 | Stefan Majewsky |
| 486 | 16th November 2014 | € 50.00 | Arne Stäcker |
| 485 | 16th November 2014 | € 142.00 | Marc-Andre Beck |
| 484 | 15th November 2014 | € 20.00 | Giorgio Daino |
| 483 | 15th November 2014 | € 50.00 | Steve Storey |
| 482 | 15th November 2014 | € 50.00 | Anonieme donatie |
| 481 | 15th November 2014 | € 50.00 | Anonieme donatie |
| 480 | 15th November 2014 | € 30.00 | Konrad Renner |
| 479 | 15th November 2014 | € 50.00 | Anonieme donatie |
| 478 | 15th November 2014 | $ 25.00 | Pedro Rosado |
| 477 | 15th November 2014 | € 22.00 | Shinjo Park |
| 476 | 15th November 2014 | $ 50.00 | Alberto Passalacqua |
| 475 | 14th November 2014 | $ 20.00 | Anonieme donatie |
| 474 | 14th November 2014 | € 10.00 | Michael Armbrecht |
| 473 | 14th November 2014 | € 10.00 | Vinzenz Vietzke |
| 472 | 14th November 2014 | $ 25.00 | James Vaughn |
| 471 | 14th November 2014 | € 10.00 | Mayuresh Kathe |
| 470 | 14th November 2014 | € 30.00 | Florian Molnar |
| 469 | 14th November 2014 | € 20.00 | Francesco De Marchi |
| 468 | 14th November 2014 | € 40.00 | Anonieme donatie |
| 467 | 14th November 2014 | € 30.00 | Helio Castro |
| 466 | 14th November 2014 | € 25.00 | Anonieme donatie |
| 465 | 14th November 2014 | € 16.00 | Michele Mazza |
| 464 | 14th November 2014 | € 20.00 | Gerhard Dittes |
| 463 | 13th November 2014 | € 30.00 | Joao Gomes |
| 462 | 13th November 2014 | € 50.00 | Torsten Roters |
| 461 | 13th November 2014 | € 5.00 | alexis bekhdadi |
| 460 | 13th November 2014 | $ 10.00 | Anonieme donatie |
| 459 | 13th November 2014 | € 20.00 | Emeric Letavernier |
| 458 | 13th November 2014 | € 4.00 | matthias gatto |
| 457 | 13th November 2014 | € 5.00 | Anonieme donatie |
| 456 | 12th November 2014 | € 100.00 | Albert Astals Cid |
| 455 | 12th November 2014 | € 30.00 | Helene Kainz |
| 454 | 12th November 2014 | € 5.00 | ΔΗΜΗΤΡΙΟΣ ΣΤΥΛΙΑΝΟΣ ΓΟΥΝΑΡΙΔΗΣ |
| 453 | 12th November 2014 | € 100.00 | Philippe Cattin |
| 452 | 12th November 2014 | € 20.00 | Ingolf Schäfer |
| 451 | 12th November 2014 | € 30.00 | Anonieme donatie |
| 450 | 12th November 2014 | € 30.00 | Wolfgang Mader |
| 449 | 12th November 2014 | € 10.00 | Vicente Salvador Cubedo |
| 448 | 12th November 2014 | € 20.00 | Axel Braun |
| 447 | 12th November 2014 | € 100.00 | Darin Miller |
| 446 | 12th November 2014 | € 30.00 | Andrea Nicotra |
| 445 | 12th November 2014 | € 10.00 | José Feliciano Cerdeño Pe |
| 444 | 12th November 2014 | $ 10.00 | Shi Shanshi |
| 443 | 12th November 2014 | € 10.00 | Ferenc Gergely Szilágyi |
| 442 | 12th November 2014 | € 5.00 | Michael Schwind |
| 441 | 12th November 2014 | € 30.00 | Anonieme donatie |
| 440 | 12th November 2014 | $ 30.00 | Anonieme donatie |
| 439 | 12th November 2014 | € 50.00 | Are Egner-Kaupang |
| 438 | 12th November 2014 | € 5.00 | Samikshan Bairagya |
| 437 | 12th November 2014 | $ 30.00 | John Havlik |
| 436 | 12th November 2014 | € 20.00 | Peter Fosseus |
| 435 | 12th November 2014 | $ 25.00 | Brendan Chandler |
| 434 | 11th November 2014 | $ 5.00 | Nayar Joolfoo |
| 433 | 11th November 2014 | € 10.00 | Robert Kübler |
| 432 | 11th November 2014 | € 10.00 | Anonieme donatie |
| 431 | 11th November 2014 | € 10.00 | Marko Stanković |
| 430 | 11th November 2014 | € 10.00 | Heiko Becker |
| 429 | 11th November 2014 | $ 10.00 | Fabio Bonfante |
| 428 | 11th November 2014 | € 10.00 | Enrique Ferrandiz Esteve |
| 427 | 11th November 2014 | € 62.00 | Dany Pinoy |
| 426 | 11th November 2014 | € 30.00 | Bartosz Mikucewicz |
| 425 | 11th November 2014 | € 40.00 | Justinas Petravičius |
| 424 | 11th November 2014 | $ 20.00 | Marc Benstein |
| 423 | 10th November 2014 | € 20.00 | Anssi Kolehmainen |
| 422 | 10th November 2014 | € 10.00 | Fabio Giani |
| 421 | 10th November 2014 | $ 5.00 | oooES |
| 420 | 10th November 2014 | $ 10.00 | Anonieme donatie |
| 419 | 10th November 2014 | € 10.00 | Anonieme donatie |
| 418 | 10th November 2014 | € 20.00 | brunetto ziosi |
| 417 | 9th November 2014 | € 10.00 | Dario Burattini |
| 416 | 8th November 2014 | € 30.00 | Anonieme donatie |
| 415 | 8th November 2014 | € 40.00 | Anonieme donatie |
| 414 | 8th November 2014 | € 25.00 | Anonieme donatie |
| 413 | 8th November 2014 | € 20.00 | Anonieme donatie |
| 412 | 8th November 2014 | € 10.00 | Anonieme donatie |
| 411 | 8th November 2014 | € 5.00 | Anonieme donatie |
| 410 | 8th November 2014 | € 40.00 | Anonieme donatie |
| 409 | 8th November 2014 | € 15.00 | Anonieme donatie |
| 408 | 8th November 2014 | € 10.00 | F Javier Garcia Dominguez |
| 407 | 8th November 2014 | € 40.00 | Pasi Timonen |
| 406 | 7th November 2014 | € 40.00 | Yuen Hoe Lim |
| 405 | 7th November 2014 | € 40.00 | Sandro Knauß |
| 404 | 7th November 2014 | € 40.00 | Tomasz Siekierda |
| 403 | 7th November 2014 | $ 100.00 | Robert Zimmerman |
| 402 | 6th November 2014 | € 40.00 | Sebastien Renard |
| 401 | 6th November 2014 | € 20.00 | Angelos Skembris |
| 400 | 6th November 2014 | $ 40.00 | 吴 俊涛 |
| 399 | 5th November 2014 | € 15.00 | Nandu Kiefer |
| 398 | 5th November 2014 | € 50.00 | Frederic Mohr |
| 397 | 5th November 2014 | € 50.00 | Matthias Arndt |
| 396 | 5th November 2014 | € 20.00 | Andrew Lake |
| 395 | 5th November 2014 | € 50.00 | Karl Ove Hufthammer |
| 394 | 5th November 2014 | € 30.00 | Anonieme donatie |
| 393 | 5th November 2014 | € 50.00 | Reto Hasler |
| 392 | 5th November 2014 | $ 10.00 | Anonieme donatie |
| 391 | 5th November 2014 | € 50.00 | Armin Straub |
| 390 | 4th November 2014 | € 30.00 | Timothée Briolet |
| 389 | 4th November 2014 | € 15.00 | Anonieme donatie |
| 388 | 4th November 2014 | € 40.00 | Andreas Rohlfs |
| 387 | 4th November 2014 | € 10.00 | Hernán Ramírez Salas |
| 386 | 3rd November 2014 | $ 40.00 | Anonieme donatie |
| 385 | 3rd November 2014 | € 30.00 | Risto Alanko |
| 384 | 3rd November 2014 | € 10.00 | Nassos Kourentas |
| 383 | 3rd November 2014 | € 10.00 | Elliot Maccarinelli |
| 382 | 3rd November 2014 | $ 20.00 | Dmytro Makovey |
| 381 | 3rd November 2014 | € 50.00 | Geoffrey Métais |
| 380 | 3rd November 2014 | € 5.00 | Anonieme donatie |
| 379 | 3rd November 2014 | $ 5.00 | Anonieme donatie |
| 378 | 3rd November 2014 | € 10.00 | Anonieme donatie |
| 377 | 2nd November 2014 | € 10.00 | Andreas Theodosiou |
| 376 | 2nd November 2014 | € 40.00 | Anonieme donatie |
| 375 | 2nd November 2014 | € 40.00 | JACOPO TORRINI |
| 374 | 2nd November 2014 | € 50.00 | Anonieme donatie |
| 373 | 2nd November 2014 | € 30.00 | Matthias Klein |
| 372 | 2nd November 2014 | € 10.00 | Alexandra Giardina |
| 371 | 2nd November 2014 | € 50.00 | Alexander Dürnberger |
| 370 | 2nd November 2014 | $ 10.00 | Michael G Moore |
| 369 | 1st November 2014 | € 100.00 | Anonieme donatie |
| 368 | 1st November 2014 | € 40.00 | Téssio Fechine |
| 367 | 1st November 2014 | € 10.00 | Anonieme donatie |
| 366 | 31st October 2014 | $ 40.00 | Andrew Schenck |
| 365 | 31st October 2014 | $ 40.00 | Rolandas Valteris |
| 364 | 31st October 2014 | € 15.00 | Carl-Christian Gallon |
| 363 | 31st October 2014 | € 40.00 | Christoph Wiechert |
| 362 | 31st October 2014 | € 5.00 | Sampsa Laapotti |
| 361 | 30th October 2014 | € 30.00 | Anonieme donatie |
| 360 | 30th October 2014 | € 5.00 | Anonieme donatie |
| 359 | 30th October 2014 | € 50.00 | Anonieme donatie |
| 358 | 30th October 2014 | € 50.00 | Anonieme donatie |
| 357 | 30th October 2014 | € 42.00 | Anonieme donatie |
| 356 | 30th October 2014 | € 100.00 | Anonieme donatie |
| 355 | 30th October 2014 | € 35.00 | Anonieme donatie |
| 354 | 30th October 2014 | € 30.00 | Anonieme donatie |
| 353 | 30th October 2014 | € 20.00 | Anonieme donatie |
| 352 | 30th October 2014 | € 12.29 | Anonieme donatie |
| 351 | 30th October 2014 | € 42.00 | Anonieme donatie |
| 350 | 30th October 2014 | € 10.00 | Anonieme donatie |
| 349 | 30th October 2014 | € 100.00 | Anonieme donatie |
| 348 | 30th October 2014 | € 100.00 | René Genz |
| 347 | 30th October 2014 | € 50.00 | Anonieme donatie |
| 346 | 30th October 2014 | € 40.00 | Anonieme donatie |
| 345 | 30th October 2014 | € 36.51 | Anonieme donatie |
| 344 | 30th October 2014 | € 30.00 | Anonieme donatie |
| 343 | 30th October 2014 | € 200.00 | Anonieme donatie |
| 342 | 30th October 2014 | € 150.00 | Anonieme donatie |
| 341 | 30th October 2014 | € 100.00 | Anonieme donatie |
| 340 | 30th October 2014 | € 40.00 | Anonieme donatie |
| 339 | 30th October 2014 | € 25.00 | Anonieme donatie |
| 338 | 30th October 2014 | € 150.00 | Anonieme donatie |
| 337 | 30th October 2014 | € 33.42 | Anonieme donatie |
| 336 | 30th October 2014 | € 25.00 | Anonieme donatie |
| 335 | 30th October 2014 | € 10.00 | Sinisa Vujovic |
| 334 | 29th October 2014 | € 10.00 | Anonieme donatie |
| 333 | 29th October 2014 | € 10.00 | Alexander Kollrich |
| 332 | 29th October 2014 | € 30.00 | CF Carlo ROATTA - Ce.Va. |
| 331 | 29th October 2014 | € 40.00 | Anonieme donatie |
| 330 | 29th October 2014 | € 40.00 | Jarkko Pöyry |
| 329 | 29th October 2014 | $ 20.00 | Andres Garay |
| 328 | 28th October 2014 | $ 100.00 | Kenneth Adams |
| 327 | 28th October 2014 | € 10.00 | Thomas Pallmann |
| 326 | 28th October 2014 | € 40.00 | Anonieme donatie |
| 325 | 28th October 2014 | € 40.00 | Timo Härkönen |
| 324 | 28th October 2014 | € 40.00 | Sebastian Faubel |
| 323 | 28th October 2014 | € 20.00 | Anonieme donatie |
| 322 | 28th October 2014 | € 5.00 | Maximilian Panzner |
| 321 | 28th October 2014 | $ 40.00 | Anonieme donatie |
| 320 | 27th October 2014 | € 10.00 | Peter Hofmann |
| 319 | 27th October 2014 | € 10.00 | Olaf Knobloch |
| 318 | 27th October 2014 | € 50.00 | John Varouhakis - Software Developer |
| 317 | 27th October 2014 | € 40.00 | David Cowan |
| 316 | 27th October 2014 | € 10.00 | Anonieme donatie |
| 315 | 27th October 2014 | $ 5.00 | Marcos Antonio Borotti Filho |
| 314 | 27th October 2014 | $ 20.00 | Ryan Henderson |
| 313 | 27th October 2014 | € 40.00 | Johannes Hackel |
| 312 | 27th October 2014 | $ 25.00 | Anonieme donatie |
| 311 | 27th October 2014 | € 5.00 | Anonieme donatie |
| 310 | 27th October 2014 | € 40.00 | Peter Wesselius |
| 309 | 27th October 2014 | $ 40.00 | tincoin |
| 308 | 27th October 2014 | $ 40.00 | Antun Online |
| 307 | 27th October 2014 | $ 25.00 | Anonieme donatie |
| 306 | 27th October 2014 | € 6.00 | Anonieme donatie |
| 305 | 27th October 2014 | € 1.00 | Anonieme donatie |
| 304 | 27th October 2014 | $ 50.00 | Michael Rolish |
| 303 | 27th October 2014 | € 100.00 | Nicolas Parody |
| 302 | 27th October 2014 | $ 50.00 | Brian Diederich |
| 301 | 27th October 2014 | $ 20.00 | Anonieme donatie |
| 300 | 27th October 2014 | € 5.00 | Anonieme donatie |
| 299 | 27th October 2014 | € 40.00 | Anonieme donatie |
| 298 | 27th October 2014 | € 40.00 | Finbarr O'Callaghan |
| 297 | 27th October 2014 | $ 15.00 | Jonas Dourado |
| 296 | 27th October 2014 | $ 40.00 | Emiliano Carlos de Moraes Firmino |
| 295 | 27th October 2014 | € 20.00 | Anonieme donatie |
| 294 | 27th October 2014 | € 20.00 | Felix Hummel |
| 293 | 27th October 2014 | € 2.00 | Anonieme donatie |
| 292 | 27th October 2014 | € 5.00 | durga pavan annapareddy |
| 291 | 27th October 2014 | € 40.00 | Anonieme donatie |
| 290 | 27th October 2014 | € 100.00 | Christopher Glass |
| 289 | 27th October 2014 | € 40.00 | Jesper Thomschutz |
| 288 | 27th October 2014 | € 20.00 | Anonieme donatie |
| 287 | 27th October 2014 | € 30.00 | Wim Vander Schelden |
| 286 | 27th October 2014 | $ 5.00 | Anonieme donatie |
| 285 | 27th October 2014 | € 10.00 | Jacek Mitręga |
| 284 | 27th October 2014 | € 20.00 | Anonieme donatie |
| 283 | 27th October 2014 | € 40.00 | Anonieme donatie |
| 282 | 27th October 2014 | € 5.00 | Pablo Caro Revuelta |
| 281 | 27th October 2014 | € 10.00 | Anonieme donatie |
| 280 | 26th October 2014 | $ 39.99 | Michael Linksvayer |
| 279 | 26th October 2014 | € 40.00 | Johannes Studt |
| 278 | 26th October 2014 | € 80.00 | Stígur Snæsson |
| 277 | 26th October 2014 | € 40.00 | Ole Markus With |
| 276 | 26th October 2014 | € 20.00 | Malte Röhs |
| 275 | 26th October 2014 | € 20.00 | Anonieme donatie |
| 274 | 26th October 2014 | € 30.00 | Anonieme donatie |
| 273 | 26th October 2014 | $ 20.00 | Adrian Spiers |
| 272 | 25th October 2014 | € 112.00 | Thomas Ruschival |
| 271 | 25th October 2014 | $ 4.00 | David Linares |
| 270 | 25th October 2014 | $ 40.00 | David Clifford |
| 269 | 25th October 2014 | € 10.00 | Anonieme donatie |
| 268 | 25th October 2014 | € 40.00 | Anonieme donatie |
| 267 | 25th October 2014 | $ 20.00 | James Bradley |
| 266 | 25th October 2014 | € 10.00 | Nicolás Hugo Zandarin |
| 265 | 25th October 2014 | € 30.00 | Alessio Lucilli |
| 264 | 25th October 2014 | € 40.00 | Aljet Grönefeld |
| 263 | 25th October 2014 | € 29.00 | Anonieme donatie |
| 262 | 25th October 2014 | $ 40.00 | Киреев Дмитрий |
| 261 | 24th October 2014 | € 128.00 | Gert Matern |
| 260 | 24th October 2014 | $ 50.00 | Marcel Bergeron |
| 259 | 24th October 2014 | € 40.00 | Hans-Juergen Langhoff |
| 258 | 24th October 2014 | € 10.00 | Pascal-Maurice Pollet |
| 257 | 24th October 2014 | € 40.00 | Steffen Moeller |
| 256 | 24th October 2014 | € 5.00 | Andreas Schlemmer |
| 255 | 24th October 2014 | € 10.00 | Anonieme donatie |
| 254 | 23rd October 2014 | $ 5.00 | Lang Xia |
| 253 | 23rd October 2014 | $ 25.00 | Jason A Smith |
| 252 | 23rd October 2014 | € 20.00 | Stephan van den Akker |
| 251 | 23rd October 2014 | € 30.00 | Felim Whiteley |
| 250 | 23rd October 2014 | € 40.00 | Anonieme donatie |
| 249 | 23rd October 2014 | € 10.00 | Shlomi Fish |
| 248 | 23rd October 2014 | € 10.00 | Anonieme donatie |
| 247 | 23rd October 2014 | € 10.00 | Anonieme donatie |
| 246 | 23rd October 2014 | € 40.00 | Mark Zachlod |
| 245 | 23rd October 2014 | € 10.00 | Anders Kreiøe |
| 244 | 23rd October 2014 | € 30.00 | Anonieme donatie |
| 243 | 23rd October 2014 | € 10.00 | Thorsten Muder |
| 242 | 23rd October 2014 | € 29.00 | Anonieme donatie |
| 241 | 23rd October 2014 | € 20.00 | Christian Hartmann |
| 240 | 23rd October 2014 | € 20.00 | Jürgen Huhle |
| 239 | 23rd October 2014 | € 1.00 | Anonieme donatie |
| 238 | 23rd October 2014 | $ 50.00 | Alan Thompson |
| 237 | 22nd October 2014 | € 50.00 | Martin Zahnd |
| 236 | 22nd October 2014 | € 40.00 | Markus Ilmer |
| 235 | 22nd October 2014 | € 40.00 | Frauke Gimbel |
| 234 | 22nd October 2014 | € 10.00 | Anonieme donatie |
| 233 | 22nd October 2014 | € 20.00 | Thorsten Knöller |
| 232 | 22nd October 2014 | € 20.00 | Mark Wasmer |
| 231 | 22nd October 2014 | € 30.00 | Richard Schleich |
| 230 | 22nd October 2014 | € 5.00 | Mario Kleinsasser |
| 229 | 22nd October 2014 | € 30.00 | Markus Graube |
| 228 | 22nd October 2014 | € 40.00 | Leiv Rusten |
| 227 | 22nd October 2014 | € 40.00 | Thomas Eimers |
| 226 | 22nd October 2014 | € 10.00 | RENARS CELAPITERS |
| 225 | 22nd October 2014 | € 20.00 | Jochen Stitz |
| 224 | 22nd October 2014 | € 10.00 | Anonieme donatie |
| 223 | 22nd October 2014 | € 40.00 | Anonieme donatie |
| 222 | 22nd October 2014 | € 30.00 | Stefan von den Berken |
| 221 | 22nd October 2014 | € 10.00 | Thomas Müllerleile |
| 220 | 22nd October 2014 | € 30.00 | Anonieme donatie |
| 219 | 22nd October 2014 | € 31.00 | HOLLAUS-IT |
| 218 | 22nd October 2014 | € 10.00 | Tobias Henze |
| 217 | 22nd October 2014 | € 20.00 | Boris Wagner |
| 216 | 22nd October 2014 | $ 50.00 | Anonieme donatie |
| 215 | 22nd October 2014 | € 40.00 | Sandro Mani |
| 214 | 22nd October 2014 | € 50.00 | wetter urs |
| 213 | 22nd October 2014 | € 40.00 | bit3 UG (haftungsbeschränkt) |
| 212 | 22nd October 2014 | € 10.00 | Stev Leibelt |
| 211 | 22nd October 2014 | € 10.00 | Mike Petersen |
| 210 | 22nd October 2014 | € 20.00 | Stefan Schwan |
| 209 | 22nd October 2014 | € 50.00 | Marko Oldenburg |
| 208 | 22nd October 2014 | € 10.00 | Marcos Schnalke |
| 207 | 22nd October 2014 | € 50.00 | Rudolf Steiner |
| 206 | 22nd October 2014 | € 10.00 | Christoph Maciejewski |
| 205 | 22nd October 2014 | € 10.00 | Jens Dunzweiler |
| 204 | 22nd October 2014 | € 40.00 | Matthias Jahn |
| 203 | 22nd October 2014 | € 10.00 | Dominik Riva |
| 202 | 22nd October 2014 | € 120.00 | Arran Gems |
| 201 | 22nd October 2014 | € 10.00 | Anonieme donatie |
| 200 | 22nd October 2014 | € 50.00 | Frank Schedel |
| 199 | 22nd October 2014 | € 15.00 | Erwin Burema |
| 198 | 22nd October 2014 | € 30.00 | Heiko Issleib |
| 197 | 22nd October 2014 | € 50.00 | Hubert Plattfaut |
| 196 | 22nd October 2014 | € 10.00 | Marcel Bochtler |
| 195 | 22nd October 2014 | € 30.00 | Georges Toth |
| 194 | 22nd October 2014 | € 5.00 | Alexander Lang |
| 193 | 22nd October 2014 | € 20.00 | Anonieme donatie |
| 192 | 22nd October 2014 | € 40.00 | Stefan Habetz |
| 191 | 22nd October 2014 | € 10.00 | Baskanov Anton |
| 190 | 22nd October 2014 | € 20.00 | Frank Dornheim |
| 189 | 22nd October 2014 | € 300.00 | Dimitri Nüscheler |
| 188 | 22nd October 2014 | € 5.00 | Tobias Warnecke |
| 187 | 21st October 2014 | $ 4.00 | Anonieme donatie |
| 186 | 21st October 2014 | € 10.00 | Karsten Burger |
| 185 | 21st October 2014 | € 40.00 | Englbert Westermeier |
| 184 | 21st October 2014 | € 40.00 | Winfried Kastner |
| 183 | 21st October 2014 | € 25.00 | Stephan Uhlmann |
| 182 | 21st October 2014 | € 5.00 | Anonieme donatie |
| 181 | 21st October 2014 | € 3.00 | Anonieme donatie |
| 180 | 21st October 2014 | € 100.00 | Rolf Schuster |
| 179 | 21st October 2014 | € 44.44 | Patrick Götz |
| 178 | 21st October 2014 | € 10.00 | Anonieme donatie |
| 177 | 21st October 2014 | € 40.00 | Anonieme donatie |
| 176 | 21st October 2014 | € 40.00 | Anonieme donatie |
| 175 | 21st October 2014 | € 25.00 | Anonieme donatie |
| 174 | 21st October 2014 | € 40.00 | Anonieme donatie |
| 173 | 21st October 2014 | € 50.00 | Urs Joss |
| 172 | 21st October 2014 | € 40.00 | Thomas Hoppe |
| 171 | 21st October 2014 | € 100.00 | Mario Kothe |
| 170 | 21st October 2014 | € 40.00 | Benjamin Reineke |
| 169 | 21st October 2014 | € 20.00 | Volker Holthaus |
| 168 | 21st October 2014 | € 40.00 | Markus Fritsche |
| 167 | 21st October 2014 | € 40.00 | Jochen Wißmann |
| 166 | 21st October 2014 | € 75.00 | Robert Labudda |
| 165 | 21st October 2014 | € 50.00 | Tomas Mysik |
| 164 | 21st October 2014 | € 40.00 | KP Kirchdörfer |
| 163 | 21st October 2014 | € 5.00 | Anonieme donatie |
| 162 | 21st October 2014 | € 6.00 | Anonieme donatie |
| 161 | 21st October 2014 | € 10.00 | Goran Jartin |
| 160 | 21st October 2014 | € 10.00 | Peter Huyoff |
| 159 | 21st October 2014 | € 40.00 | Marko Lehmann |
| 158 | 21st October 2014 | $ 40.00 | Jackson Alley |
| 157 | 21st October 2014 | € 10.00 | Frank Dekker |
| 156 | 21st October 2014 | € 50.00 | Michael Schuerig |
| 155 | 21st October 2014 | € 29.00 | Frederic Gurr |
| 154 | 21st October 2014 | € 15.00 | Anonieme donatie |
| 153 | 21st October 2014 | € 15.00 | Anonieme donatie |
| 152 | 21st October 2014 | € 29.00 | Frank Braungardt |
| 151 | 21st October 2014 | € 15.00 | Eike Friedrich Rades |
| 150 | 21st October 2014 | € 40.00 | Lilo von Hanffstengel |
| 149 | 21st October 2014 | € 10.00 | Stefan Merettig |
| 148 | 21st October 2014 | € 30.00 | Alexander Dahl |
| 147 | 21st October 2014 | € 5.00 | Patrik Kernstock |
| 146 | 21st October 2014 | € 5.00 | Mario Grieb |
| 145 | 21st October 2014 | € 20.00 | Marios Andreopoulos |
| 144 | 20th October 2014 | $ 20.00 | Raul Ortegon |
| 143 | 20th October 2014 | € 30.00 | Stefano Ferri |
| 142 | 20th October 2014 | $ 10.00 | Sergiy Kachanyuk |
| 141 | 20th October 2014 | € 20.00 | Zoran Dimovski |
| 140 | 20th October 2014 | € 10.00 | Jakob Wild |
| 139 | 20th October 2014 | € 40.00 | Sebastian Schrader |
| 138 | 19th October 2014 | € 10.00 | Roland Wolters |
| 137 | 19th October 2014 | € 10.00 | david catchpole |
| 136 | 19th October 2014 | € 40.00 | Patrick Eschenbach |
| 135 | 19th October 2014 | € 50.00 | Anonieme donatie |
| 134 | 19th October 2014 | € 50.00 | Anonieme donatie |
| 133 | 19th October 2014 | € 30.00 | Hugo Ortega Hernández |
| 132 | 19th October 2014 | € 15.00 | Richard Moe |
| 131 | 19th October 2014 | € 10.00 | Gamall Ida |
| 130 | 19th October 2014 | $ 10.00 | Мосин Сергей |
| 129 | 19th October 2014 | € 40.00 | Branko Banjeglav |
| 128 | 19th October 2014 | € 30.00 | Thomas Brix Larsen |
| 127 | 19th October 2014 | € 40.00 | Andre Ramnitz |
| 126 | 19th October 2014 | € 50.00 | Anonieme donatie |
| 125 | 19th October 2014 | € 40.00 | SUNGHAN KIM |
| 124 | 18th October 2014 | $ 40.00 | Nicolas GANDRIAU |
| 123 | 18th October 2014 | $ 10.00 | Scott T Miller |
| 122 | 18th October 2014 | € 40.00 | Patrice André |
| 121 | 18th October 2014 | $ 10.00 | Tomás Cohen Arazi |
| 120 | 18th October 2014 | € 20.00 | Alain Guillet |
| 119 | 18th October 2014 | € 20.00 | Christian Gmeiner |
| 118 | 18th October 2014 | € 10.00 | Darren Hatherley |
| 117 | 18th October 2014 | $ 250.00 | Alex Lowe |
| 116 | 18th October 2014 | € 5.00 | Anonieme donatie |
| 115 | 18th October 2014 | € 15.00 | Anonieme donatie |
| 114 | 18th October 2014 | € 62.00 | Christian Balcerowski |
| 113 | 18th October 2014 | € 30.00 | Anonieme donatie |
| 112 | 18th October 2014 | $ 20.00 | Anonieme donatie |
| 111 | 18th October 2014 | € 10.00 | Didier Delhaye |
| 110 | 18th October 2014 | € 10.00 | Anonieme donatie |
| 109 | 18th October 2014 | € 40.00 | Anonieme donatie |
| 108 | 18th October 2014 | € 40.00 | Josef Filzmaier |
| 107 | 18th October 2014 | € 10.00 | Anonieme donatie |
| 106 | 18th October 2014 | € 2.00 | Mario Moles |
| 105 | 18th October 2014 | € 25.00 | Dawid Wolnik |
| 104 | 18th October 2014 | € 100.00 | Trasweb |
| 103 | 18th October 2014 | € 50.00 | Anonieme donatie |
| 102 | 17th October 2014 | € 30.00 | sacha schutz |
| 101 | 17th October 2014 | € 40.00 | Mahendra Tallur |
| 100 | 17th October 2014 | € 10.00 | Francesco De Vita |
| 99 | 17th October 2014 | € 5.00 | Matthijs Nieuwboer |
| 98 | 17th October 2014 | € 25.00 | soenke jensen |
| 97 | 17th October 2014 | € 10.00 | Anonieme donatie |
| 96 | 17th October 2014 | $ 40.00 | Stefan Buckmann |
| 95 | 17th October 2014 | € 10.00 | Valerio De Angelis |
| 94 | 17th October 2014 | € 5.00 | Dennis Schwertel |
| 93 | 17th October 2014 | $ 5.00 | Anonieme donatie |
| 92 | 17th October 2014 | € 20.00 | Anonieme donatie |
| 91 | 17th October 2014 | € 20.00 | Vetrina.co |
| 90 | 17th October 2014 | € 50.00 | Anonieme donatie |
| 89 | 17th October 2014 | € 10.00 | Anonieme donatie |
| 88 | 17th October 2014 | € 40.00 | Peter Simonsson |
| 87 | 17th October 2014 | € 50.00 | Alejandro Muñoz Fernández |
| 86 | 17th October 2014 | € 50.00 | Anonieme donatie |
| 85 | 17th October 2014 | € 20.00 | Constandinos Constandinou |
| 84 | 17th October 2014 | $ 10.00 | Anonieme donatie |
| 83 | 17th October 2014 | $ 20.00 | Jonathan Berg |
| 82 | 17th October 2014 | € 300.00 | Unsigned Integer Limited |
| 81 | 17th October 2014 | € 20.00 | Pinheiro |
| 80 | 17th October 2014 | $ 40.00 | Robert Martin |
| 79 | 16th October 2014 | € 50.00 | Anonieme donatie |
| 78 | 16th October 2014 | € 40.00 | Darko Hric |
| 77 | 16th October 2014 | € 25.00 | Anonieme donatie |
| 76 | 16th October 2014 | € 20.00 | Anonieme donatie |
| 75 | 16th October 2014 | $ 20.00 | Dmitri Kourennyi |
| 74 | 16th October 2014 | € 10.00 | Anonieme donatie |
| 73 | 16th October 2014 | € 30.00 | Niels Bernlöhr |
| 72 | 16th October 2014 | € 30.00 | Anonieme donatie |
| 71 | 16th October 2014 | € 50.00 | John Cleveland |
| 70 | 16th October 2014 | € 50.00 | Anonieme donatie |
| 69 | 16th October 2014 | $ 25.00 | Calum Johnson |
| 68 | 16th October 2014 | € 50.00 | Eduard Wulff |
| 67 | 16th October 2014 | € 40.00 | Jean-François Juneau |
| 66 | 16th October 2014 | $ 40.00 | Robert E Hasselbaum |
| 65 | 16th October 2014 | € 10.00 | Marko Uibo |
| 64 | 16th October 2014 | € 20.00 | Anonieme donatie |
| 63 | 16th October 2014 | € 40.00 | Robin Appelman |
| 62 | 16th October 2014 | € 5.00 | Anonieme donatie |
| 61 | 16th October 2014 | € 30.00 | Robert Welti |
| 60 | 16th October 2014 | € 10.00 | Dominik Lutter |
| 59 | 16th October 2014 | € 10.00 | Thomas Meschede |
| 58 | 16th October 2014 | € 20.00 | Ingmar Bauer |
| 57 | 16th October 2014 | € 2.00 | Aulis Vainionpää |
| 56 | 16th October 2014 | € 25.00 | Rolf Offermanns |
| 55 | 16th October 2014 | € 10.00 | Konstantin Dyck |
| 54 | 16th October 2014 | € 50.00 | Jens Paschke |
| 53 | 16th October 2014 | € 30.00 | Alexander Otto |
| 52 | 16th October 2014 | $ 10.00 | Weverton Silva |
| 51 | 16th October 2014 | $ 10.00 | Anonieme donatie |
| 50 | 15th October 2014 | € 50.00 | Christian Loosli |
| 49 | 15th October 2014 | $ 10.00 | Anonieme donatie |
| 48 | 15th October 2014 | € 40.00 | Francois MAROT |
| 47 | 15th October 2014 | € 35.00 | Xavier Corredor Llano |
| 46 | 15th October 2014 | € 40.00 | Oliver Nautsch |
| 45 | 15th October 2014 | € 32.00 | Mingcong Bai |
| 44 | 15th October 2014 | € 100.00 | Florian Sommer |
| 43 | 15th October 2014 | € 10.00 | Arthur Țițeică |
| 42 | 15th October 2014 | € 40.00 | Michael Magenheim |
| 41 | 15th October 2014 | € 10.00 | Nicky De Maeyer |
| 40 | 15th October 2014 | € 10.00 | Anonieme donatie |
| 39 | 15th October 2014 | € 40.00 | Thomas Emmert |
| 38 | 15th October 2014 | € 40.00 | Dmytro Dukov |
| 37 | 15th October 2014 | € 10.00 | Adriano Fantini |
| 36 | 15th October 2014 | $ 10.00 | Luis Fernando Gonzalez |
| 35 | 15th October 2014 | $ 5.00 | Nikhil Rajagopalan |
| 34 | 15th October 2014 | € 5.00 | Anonieme donatie |
| 33 | 15th October 2014 | € 5.00 | Rafael Römhild |
| 32 | 15th October 2014 | $ 0.60 | Luka Vievsky |
| 31 | 15th October 2014 | € 30.00 | Vesa Oikonen |
| 30 | 15th October 2014 | € 10.00 | Moritz Meiser |
| 29 | 15th October 2014 | € 10.00 | Anonieme donatie |
| 28 | 15th October 2014 | € 10.00 | Zhidkov Aleksey |
| 27 | 15th October 2014 | $ 40.00 | Anonieme donatie |
| 26 | 15th October 2014 | $ 40.00 | Anonieme donatie |
| 25 | 15th October 2014 | € 50.00 | Jeffrey Dooley |
| 24 | 14th October 2014 | € 40.00 | Stian Viskjer |
| 23 | 14th October 2014 | € 30.00 | Sylvain Leterreur |
| 22 | 14th October 2014 | € 40.00 | Anonieme donatie |
| 21 | 14th October 2014 | € 35.00 | Markus Falkner |
| 20 | 14th October 2014 | € 40.00 | Kenneth Karlsson |
| 19 | 14th October 2014 | € 15.00 | Theis Hinz |
| 18 | 14th October 2014 | € 5.00 | Fabrizio Pelosi |
| 17 | 14th October 2014 | € 40.00 | Thomas Weissel |
| 16 | 14th October 2014 | € 10.00 | Xuetian Weng |
| 15 | 14th October 2014 | $ 5.00 | Noble Hays |
| 14 | 14th October 2014 | € 10.00 | Alexis Jurdant |
| 13 | 14th October 2014 | $ 20.00 | Joe Barron |
| 12 | 14th October 2014 | € 5.00 | Marcin Sągol |
| 11 | 14th October 2014 | € 30.00 | Luciano Montanaro |
| 10 | 14th October 2014 | € 20.00 | Shervin Emami |
| 9 | 14th October 2014 | € 10.00 | Gonzalo Canziani |
| 8 | 14th October 2014 | € 10.00 | Stephen Clark |
| 7 | 14th October 2014 | € 10.00 | Anonieme donatie |
| 6 | 14th October 2014 | $ 1.00 | Anonieme donatie |
| 5 | 14th October 2014 | € 10.00 | André Vitor de Lima Matos |
| 4 | 14th October 2014 | € 10.00 | Anonieme donatie |
| 3 | 14th October 2014 | € 10.00 | Alba Aguilar Baldomà |
| 2 | 14th October 2014 | $ 1.00 | Anonieme donatie |
| 1 | 14th October 2014 | € 1.00 | Anonieme donatie |