You make KDE Gear possible with your support and donations. Help us keep improving and building apps by using the donation form.
KDE Gear ☀️ 23.08
We got you covered 🏖️
Čtvrtek, 24 srpen 2023
We create software for people, and the KDE Gear releases are the result of that. Every four months we publish new updates of a large number of KDE apps and software libraries. We create new programs to meet more of your needs, implement more features so you can adapt to an ever-changing digital world, and make our software faster, more efficient, more reliable. We also port it to more platforms so you can run it on more devices: your laptop, your game console, your phone, anywhere.
Read on to find out what's new in KDE Gear 23.08:
We renamed Kalendar to Merkuro since the application not only lets you manage your events and tasks any more, but also your contacts.
And soon we'll be adding email!
Apart from renaming and revamping its looks, Merkuro splits the application in two, so you can have just calendaring, only contacts, or both, depending on your needs.
Skanpage, KDE's scanning utility, now lets you re-order multi-page scans using drag-and-drop, and offers more adjustment options, like brightness, contrast, gamma, and color balance.
The preview has also been improved and lets you select multiple specific parts of the image to scan, or automatically split the area into two pages. This is especially useful when scanning books.
...And also this
Partition Manager, the tool for creating and modifying partitions on disks, gets a new icon which distinguishes it from Filelight.
Konqueror, KDE's classic web browser/file explorer, restores the last tabs and windows on restart and you can change the browser identification.
Konsole, KDE's feature-rich terminal emulator, can send you a notification once a long-running task finishes.
In Memoriam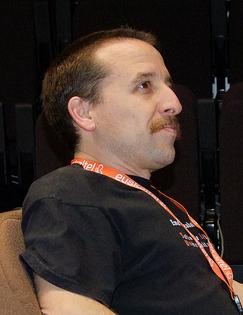 KDE Gear ⚙️ 23.08 is dedicated to our good friend Dani Gutiérrez Porset. Dani was a generous and militant Free Software activist that organised many KDE-related events, including the Akademy of 2013.
Dani left us for thee great big server in the sky on the 16th of July. Goian bego.
---
Where to get KDE Apps
Although we fully support distributions that ship our software, KDE Gear 23.08 apps will also be available on these Linux app stores shortly:
If you'd like to help us get more KDE applications into the app stores, support more app stores and get the apps better integrated into our development process, come say hi in our All About the Apps chat room.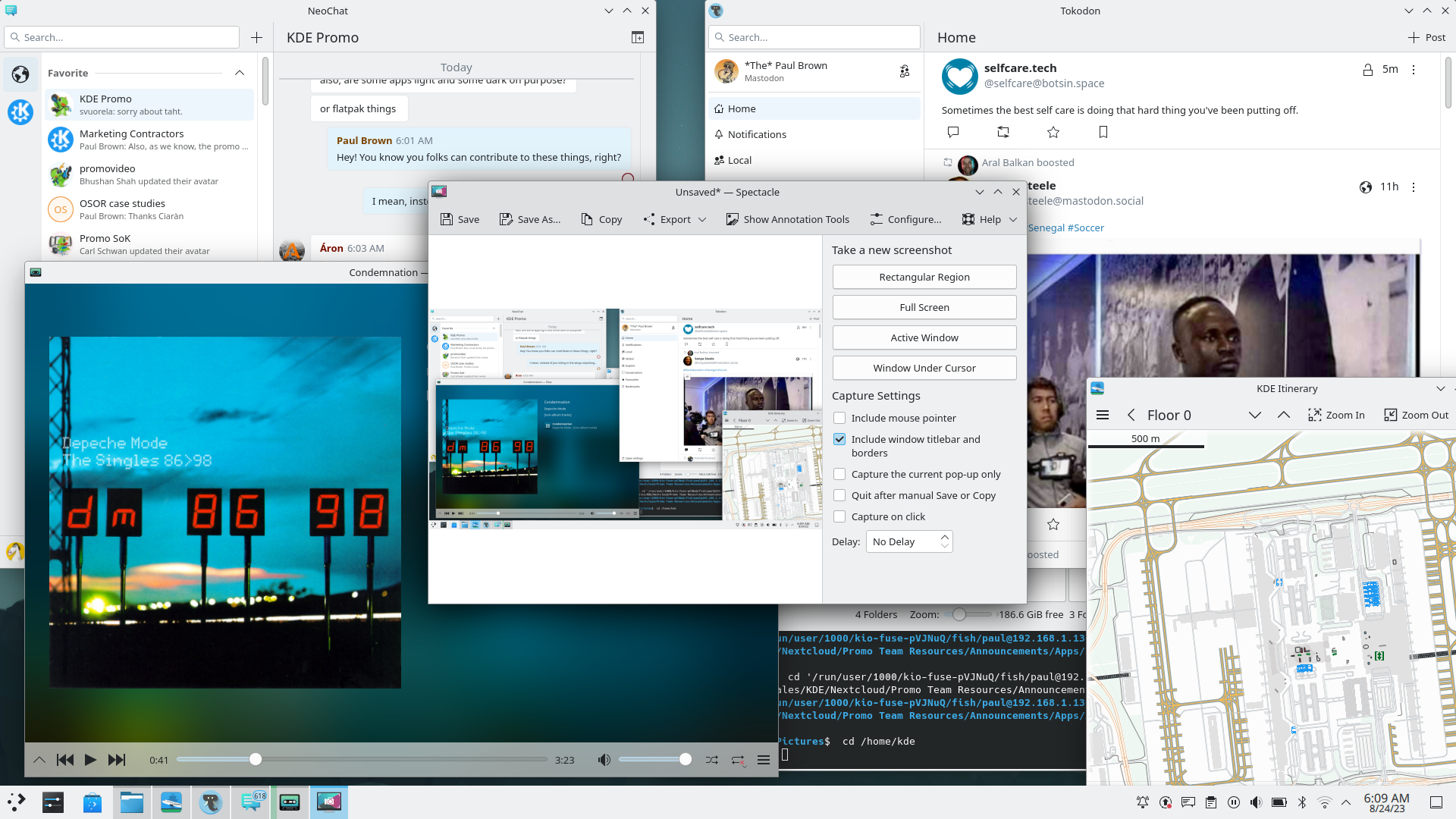 Note that packages of this release might not be available on all distributions at the time of this announcement. Stránka wiki pro stažení balíčků
Kompilace KDE Gear
The complete source code for KDE Gear 23.08.0 may be freely downloaded. Instructions on compiling and installing are available from the KDE Gear 23.08.0 Info Page.
O prostředí KDE
KDE is an international technology team that creates free and open source software for desktop and portable computing. Among KDE's products are a modern desktop system for Linux and UNIX platforms, comprehensive office productivity and groupware suites and hundreds of software titles in many categories including Internet and web applications, multimedia, entertainment, educational, graphics and software development. KDE software is translated into more than 60 languages and is built with ease of use and modern accessibility principles in mind. KDE's full-featured applications run natively on Linux, BSD, Windows and macOS.
---
Trademark Notices.

KDE® a K Desktop Environment® logo jsou registrované obchodní známky KDE e.V.
Linux je registrovaná obchodní známka Linuse Torvaldse. UNIX is a registered trademark of The Open Group in the United States and other countries.
All other trademarks and copyrights referred to in this announcement are the property of their respective owners.
---
Kontakty pro tisk
Pro více informací nám pošlete e-mail: press@kde.org
---
Article contributed by Paul Brown under the CC-BY-4.0 license.